Robert Kennedy's Killer Denied Parole — For The 15th Time!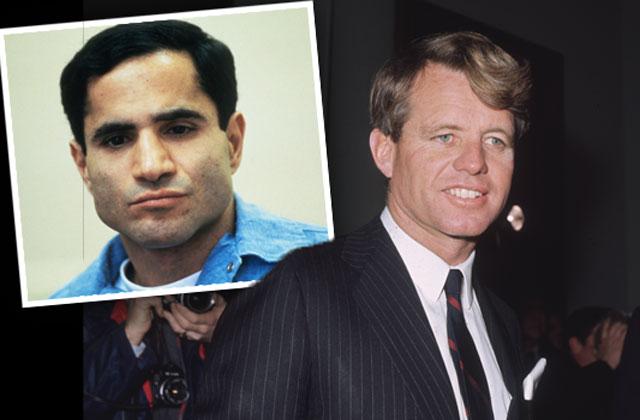 Sirhan B. Sirhan, who assassinated Robert Kennedy in 1968, was denied parole once again this week, his 15th attempt overall.
"This crime impacted the nation, and I daresay it impacted the world," commissioner Brian Roberts said of the decision. "It was a political assassination of a viable Democratic presidential candidate."
For years now, the 71-year-old has claimed that he doesn't remember shooting then 42-year-old Kennedy at the Ambassador Hotel in Los Angeles on June 5, 1968 .
Article continues below advertisement
"If you want a confession, I can't make it now," Sirhan stated at the hearing on Wednesday. "Legally speaking, I'm not guilty of anything. It's not that I'm making light of it. I'm responsible for being there."
In a shocking twist, former Kennedy advisor who was wounded during the shooting, Paul Schrade, now 91, made his first-ever appearance at one of Sirhan's parole hearings — and even forgave the convicted killer !
"I forgive you for shooting me," Schrade told Sirhan, fighting back tears. "I should have been here long ago and that's why I feel guilty for not being here to help you and to help me."
As reported, Sirhan was originally sentenced to death for the crime, but was later granted life in prison after California banned the death penalty.