John F. Kennedy Might Have Been Married To 2 Women At The Same Time: Shocking Claims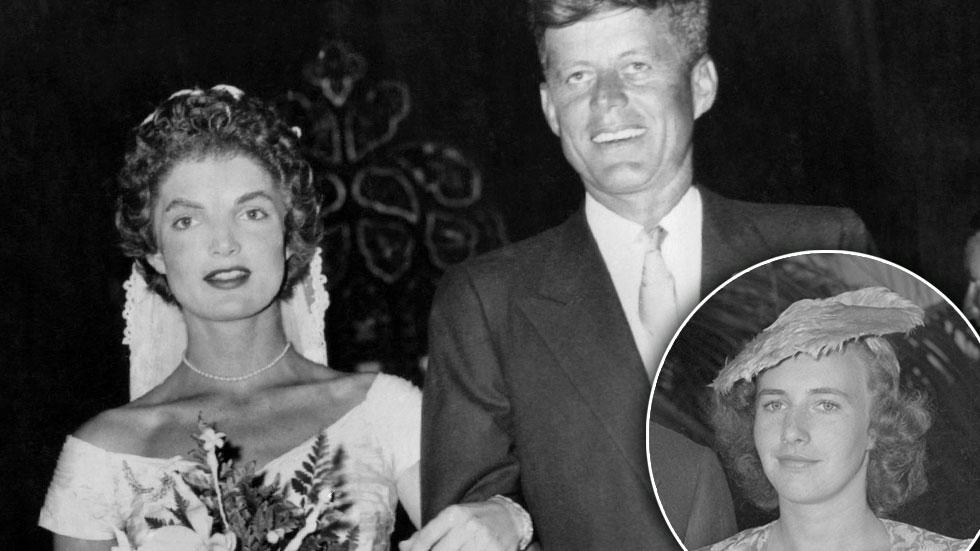 An author-historian is calling into question whether John F. Kennedy had a secret marriage to a Palm Beach socialite named Durie Malcolm, that was wiped out by his family.
Jerry Oppenheimer, who has written books such as The Other Mrs. Kennedy: An Intimate and Revealing Look at the Hidden Life of Ethel Skakel Kennedy, and RFK Jr.: Robert F. Kennedy, Jr. and the Dark Side of the Dream, explains the bizarre turn of events in a new piece for DailyMail.
Article continues below advertisement
Rumors swirled that JFK had wed Malcolm in early 1947, six years before his wedding, according to Oppenheimer.
The author suggested that "there is evidence that suggests the records of JFK's alleged secret marriage were destroyed at the behest of his father, the powerful Kennedy patriarch Joseph P. Kennedy," with subsequent investigations, from political forces and journalists, quashed by other powerful members of the political family.
When asked about the marriage by reporters, Kennedy denied it, only admitting that the two had dated for a while, Oppenheimer wrote.
In the realm of experts, opinions remain divided: The marriage was dubbed a "falsehood" and "a curious footnote to the Kennedy legend" in political advisor Clark Clifford's 1991 memoir, "Counsel to the President," while Seymour M. Hersh, a Pulitzer Prize-winning reporter continued to stress that the marriage had indeed occurred in his 1998 book, "The Dark Side of Camelot."
Article continues below advertisement
"I wrote what I wrote," Hersh told DailyMail, citing one of his sources -- JFK confidante Charles Spalding -- that the late president had personally asked him to eliminate any written records of a marriage from the Palm Beach County courthouse.
Hersh said that Spalding once told him, "I remember saying to Jack, 'You must be nuts: You're running for president and you're running around getting married," describing the chain of events as a high school prank.
The Kennedy family was "afraid the whole thing was going to come out" and "demanded that it be taken care of," Spalding said, according to Hersh. Because there's no record of any divorce, Hersh said, JFK and Malcolm, therefore, "were bigamists."
Another intriguing voice in the fiasco is JFK's sister Eunice Kennedy Shriver, who purportedly once told Spalding's wife Betty that her brother and Durie "went off to a justice of the peace to get married" following "a drunken party."
Article continues below advertisement
Why the rush to the altar? Shriver said that Durie refused to have sex with JFK until they were man and wife.
As far as Durie -- who died in 2008 at 91 -- she wed for the third time to a man named Thomas Shevlin only a few months after her alleged wedding to JFK, and in 1996, denied the marriage, hurling slurs at JFK's Irish ancestry, and calling his father Joe "a terrible man."
Despite the denial, Hersh said that an in-law of Durie's said that the socialite admitted to the JFK marriage, claiming it was quashed after a "ballistic" Joe Kennedy saw to it that "all the records were wiped out."
An early-60s media stir caused by an amateur genealogist's proclamation that Malcolm and Kennedy had been wed ultimately led nowhere, with famed Watergate reporter Ben Bradlee debunking the story in a Newsweek piece (though some saw the move as the reporter's way to curry favor with the president).
Compounding matters further, Hersh said a fellow Palm Beach socialite told him that "Jack was never married legally to Jackie," but that he should never reveal that in his reports, as it would make their two children -- who already "lost their father" -- illegitimate.