Exclusive
Camelot Tell-All: Jackie's Butler Didn't Sleep For Four Days After JFK Assassination — Her Heartbreaking Thank You Gift Revealed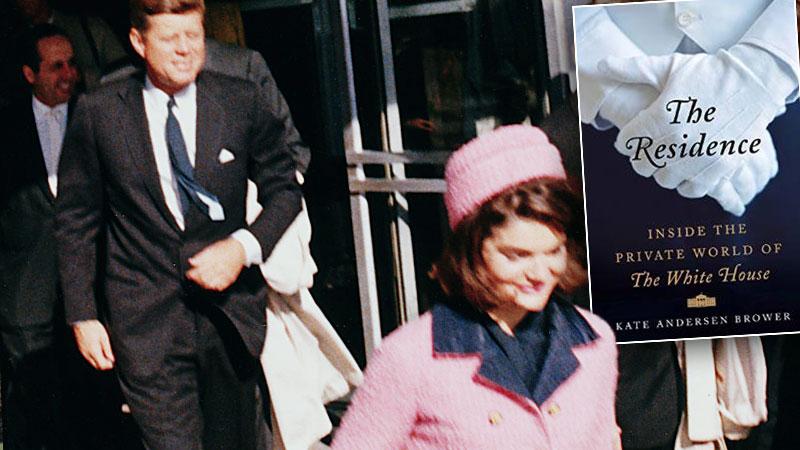 The whole world grieved with Jackie Kennedy when her husband JFK was gunned down in 1963. But behind White House doors, it was her cherished staff who sustained her. According to a new tell-all, one butler was so devoted that he refused to sleep for four days following the killing, in case Ms. Kennedy — later Onassis — needed him!
In the new tell-all The Residence: Inside The Private World Of The White House, Kate Anderson Brower writes that White House doorman Preston Bruce, a descendant of slaves, "had become an honorary member of the Kennedy family. He watched movies with them in the White House, and looked on as the president played happily with his children."
Article continues below advertisement
After that horrible day in Dallas, it was Bruce who led the grieving Jackie and her brother in law, attorney general, Robert Kennedy, upstairs when she returned at four am to the White House, still in the iconic bloodstained pink Chanel suit.
"Exhausted, Bruce spent what was left of that night sitting upright in a chair in a tiny bedroom on the third floor," Brower writes. "He took off his jacket and bow tie and unbuttoned the collar of his stiff white shirt, but he wouldn't let himself give into exhaustion. 'I didn't want to lie down, in case Mrs Kennedy needed me.'''
He "refused" to leave his post for the next four days, she claims.
Jackie rewarded his 24/7 loyalty by giving him a tie that JFK wore on the flight to Dallas, Brower says. He also received hand me down clothing from Robert Kennedy, she writes – who "pulled off his gloves," after he returned from JFK's funeral, and gave them to the "stricken" servant, saying, "Keep these gloves and remember always that I wore them to my brother's funeral."
"Bruce's devotion to his job, and to the first family, may seem remarkable," says Brower, "but nothing less is expected from those who work in the residence."