Exclusive
Camelot Uncovered: Never-Before-Seen Photos of JFK & Jackie's Wedding Hit The Auction Block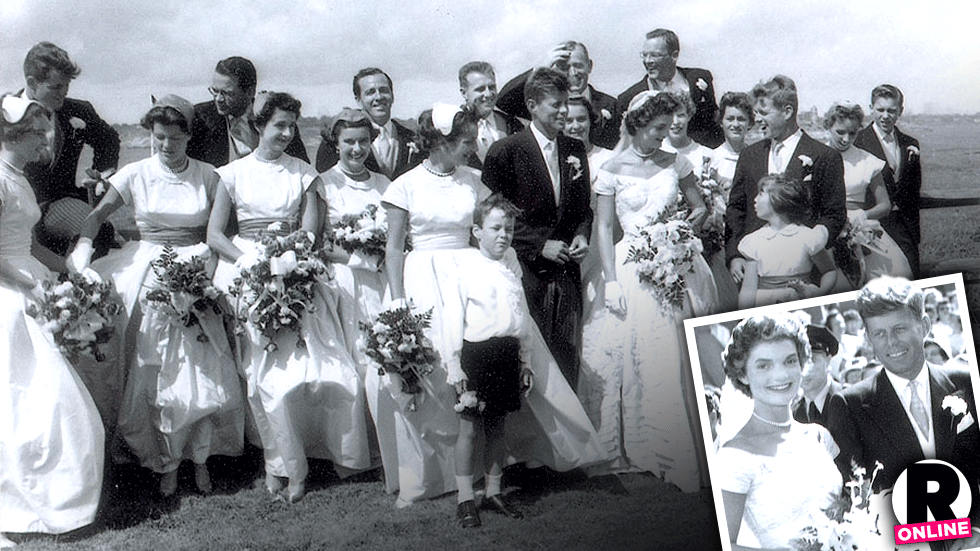 A collection of 13 unpublished negatives from the wedding of John F. Kennedy and then-wife Jacqueline Kennedy are hitting the auction block!
The president and his wife were married in Newport, Rhode Island, on Sept. 12, 1953, in what was considered the "social event of the season." Now, people will be able to take a deeper look into the party of the year courtesy of the photos taken by Arthur Borges, a freelance photographer who was hired as a backup for the big event.
Article continues below advertisement
Bobby Livingston, executive VP at RR Auction, the Boston auction house where the negatives will be sold, talked to RadarOnline.com exclusively about the rare collection and where they could end up.
"These photographs may very well end up in a museum or institution because many of our clients are museums," Livingston told Radar. "Also, there are passionate collectors of John F. Kennedy materials so you never know where something like this will end up."
Borges' family discovered the photographs in his darkroom after he passed away in 1993. The photos have been in their possession ever since, but "massive interest" led the family to sell them.
"He is one of the most iconic presidents we've ever had," Livingston said. "Anything associated with Camelot brings out well-heeled collectors."
Livingston says the pre-auction estimate for the photos is $1,500-$2,000, but actual outcome is "difficult to predict" because interest continues to build.
With an estimated 700 guests at the ceremony and 1,200 at the reception that followed, Life magazine noted "their wedding turned out to be the most impressive the old society stronghold had seen in 30 years."