Jackie Kennedy's Suicide Secret! Former First Lady Was Tormented By Suicidal Thoughts After JFK's Death, Numbed Herself With Vodka, And Dreamed Of Seeing Him In Heaven, New Book Reveals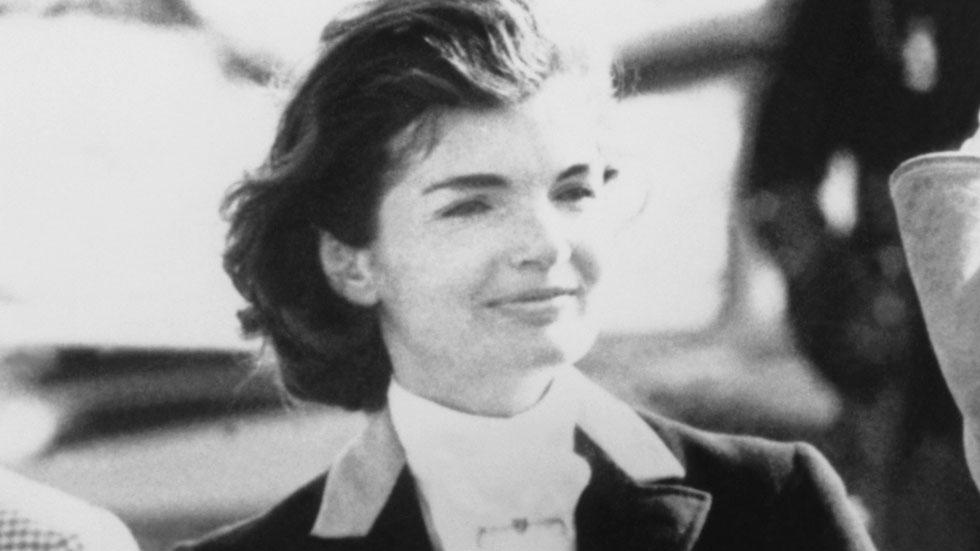 Jackie Kennedy wanted to commit suicide after her husband, President John F. Kennedy, was assassinated in Dallas in 1963, and the former First Lady described herself as "bleeding inside," a new biography reveals.
According to author Barbara Leaming's sensational book, Jacqueline Bouvier Kennedy Onassis: The Untold Story, which has been excerpted in the new issue of Vanity Fair magazine, the distraught political widow confided thoughts of suicide to her priest, Father Richard McSorley.
Article continues below advertisement
Jackie, a devout Catholic, wondered if she would be able to meet her late husband in heaven if she ended it all.
Leaming writes that Jackie mused to McSorley, "Do you think God would separate me from my husband if I killed myself?"
The ex-First Lady, who watched JFK get shot to death before her very eyes, also moaned about her grief, "It is so hard to bear. I feel as though I am going out of my mind at times."
Incredibly, loving mom Jackie also told McSorley that her young children, Caroline and John Jr., might be better off without her: "I'm no good to them. I'm so bleeding inside."
Months later, Jackie was still deeply depressed, and Leaming writes that, strangely, she hoped to kill herself just like actress Marilyn Monroe (who was alleged to have committed suicide after she had an affair with Jackie's husband JFK).
Article continues below advertisement
In her biography, Leaming theorizes that Jackie suffered from Post Traumatic Stress Disorder.
According to Leaming, America's queen of hearts harbored unwarranted survivor's guilt about not having helped her husband in the Presidential limousine after hearing the first shot from an assassin's gun.
Leaming quotes Jackie as hopelessly musing, "I could have pulled him down, and then the second shot would not have hit him."
The author also reports that Jackie couldn't bear to look at photos of JFK and drank heavily after her husband's death, numbing herself with vodka and waking up screaming if she even fell asleep at all.
Leaming writes that Jackie told friends her life was over and she would never remarry.
But as the world knows, she eventually put her life back together and went on to wed billionaire Aristotle Onassis in 1968.