Jen Fights Back! Actress Blasts Ben & Nanny In Vicious No-Holds-Barred Interview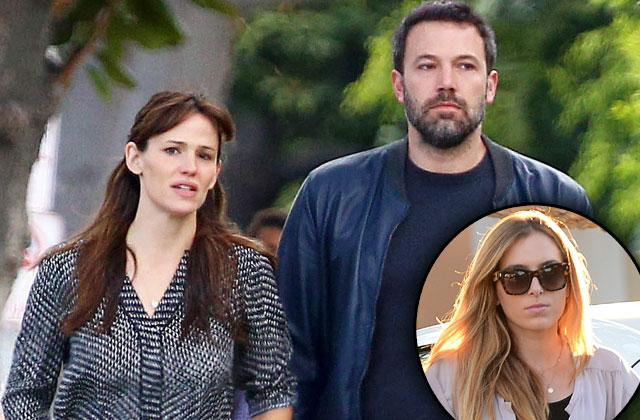 Jennifer Garner is slowly opening up about the destruction of her marriage to Ben Affleck and how she's attempted to move on since.
The actress revealed in the March issue of Vanity Fair that she didn't even hear about the cheating rumors between her husband and their children's nanny, Christine Ouzounian, until the couple "had been separated for months."
"Bad judgment? Yes. It's not great for your kids for a nanny to disappear from their lives," said Garner, who insisted Ouzounian wasn't ultimately responsible for the end of her marriage to Affleck.
Article continues below advertisement
PHOTOS; Ben Affleck's Dating The Nanny? 5 Facts About Stunning Christine Ouzounian
"I didn't marry the big fat movie star; I married him," she noted. "And I would go back and remake that decision. I ran down the beach to him, and I would again. You can't have these three babies and so much of what we had."
"He's the love of my life. What am I going to do about that? He's the most brilliant person in any room, the most charismatic, the most generous," continued Garner. "He's just a complicated guy. I always say, 'When his sun shines on you, you feel it.' But when the sun is shining elsewhere, it's cold. He can cast quite a shadow."
Article continues below advertisement
Sadly, Garner was despondent that she could save neither her marriage to Affleck, 43, nor that to her first husband, Scott Foley.
"I'm a pretty hard worker. It's one of the pains in my life that something I believe in so strongly I've completely failed at twice," said Garner.
"You have to have two people to dance a marriage. My heart's a little on the tender side right now, and it's always easier to focus on the ways that you feel hurt, but I know that, with time and some perspective, I'll have a clearer sense of where I let the system down, because there's no way I get off in this."
Added Garner, "I definitely put a lot of time towards my marriage that I will now have for myself," she explained. "I don't know how I will use that."