Tears & Shocking Testimony In Trial Against Polygamist Warren Jeffs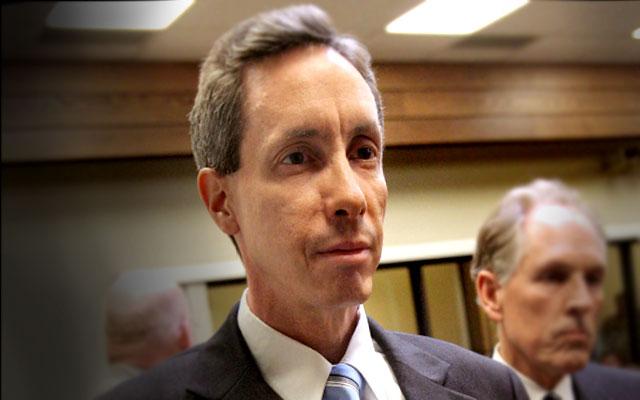 Warren Jeffs is serving a lifetime behind bars for child rape but his cult, the Fundamentalist Church of Jesus Christ of Latter Day Saints, is involved in a civil rights lawsuit filed by the federal government. Now, RadarOnline.com can reveal damning new testimony about the polygamous group, fresh from the ongoing trial.
The U.S. Department of Justice is claiming that two cities, Colorado City, Arizona and Hildale, Utah — both home to the FLDS followers — discriminate against the residents that are not members of the religion. In addition they claim that Warren and his brother, Lyle Jeffs, are running the town.
Article continues below advertisement
The government is reportedly preparing to present evidence from inside the polygamous cult, including multiple witnesses who will testify about the horrific abuse they claim to have suffered at the hands of the Jeffs brothers.
Dowayne Barlow, who was Lyle Jeffs' assistant until 2012, testified on Wednesday at the trial in Phoenix, describing claims of the horrifying practice of the cult forcibly removing men from the community. He recalled the case of Richard Allred, who allegedly was kicked out of the polygamous group in 2006 and had to move away, leaving his wife and children. According to the allegations, Allred also was forced by the Jeffs brother to resign from his job as mayor of Colorado City.
Article continues below advertisement
Choking up on the stand, Barlow said that excommunication is "one of the hardest experiences you will ever go through. I can tell you the grave would be a preferred place."
Meanwhile, Attorney Clark told the jurors why the government has taken legal actions against the towns and specifically the FLDS cult, saying that police officers only focus on prosecuting crimes at the direction of the imprisoned brother.