Secret Heartbreak: Slade's Son Suffers Major Setback In Cancer Battle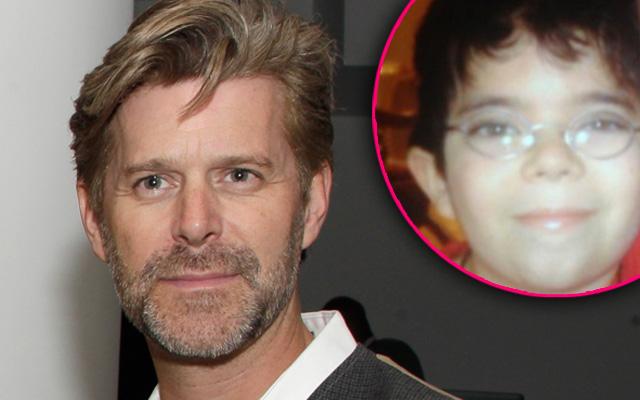 Slade Smiley and his fiancée, Gretchen Rossi, are trying to have a baby together. But meanwhile, RadarOnline.com has exclusively learned that his teenage son from a previous relationship is battling cancer and it's getting worse!
Smiley's son Grayson was born on May 16, 2000. Seven years ago, he was diagnosed with cancer.
The Talbert Family Foundation has now offered to match donations made that will help "ensure Gray gets all of the therapies, treatments and equipment that it takes to provide Gray with critical and necessary care," his mother, Michelle Arroyo, wrote on a fundraising website established to help pay his medical bills.
Article continues below advertisement
"A year ago last November, a simple cold put Gray back in ICU on a ventilator, which triggered a series of setbacks that he has been unable to recover from," Arroyo says about her son on the page.
"The year of 2015 seemed to follow suit with one complicated infection after another. We have been dealing with a staph infection and an eye infection that continues to rear its ugly head, which we have been treating for seven months. He also developed walking pneumonia and recurring sinus infections that we have not been able to get rid of. After a 45 day course of heavy duty antibiotics his body just can't seem to fight anything."
The reality star's son has been struggling, hitting a low point recently, his mother described: "It seems the older Gray gets, the more difficult the medical trauma effects his sweet soul."
And Arroyo wrote about the difficulty her son is having dealing with the emotional aspect of the illness: "My once positive, upbeat boy goes to a very dark place which is heart breaking for me because he has suffered too much."
But in the darkness, Arroyo said she does see her son enjoying life at times.
"He often feels very isolated, being homebound to keep him healthy," she said. "It has become so important to keep him living, feeling, and enjoying life. When he does go out, you can see his spirits lift and he turns into another kid, always the life of the party."
If you would like to make a tax deductible charitable donation to Grayson please visit The Talbert Family Foundation Amazing Gray page here.