NFL BOMBSHELL: New Claims Of Racism, Homophobia, Cheating & Worse Exposed In Tell-All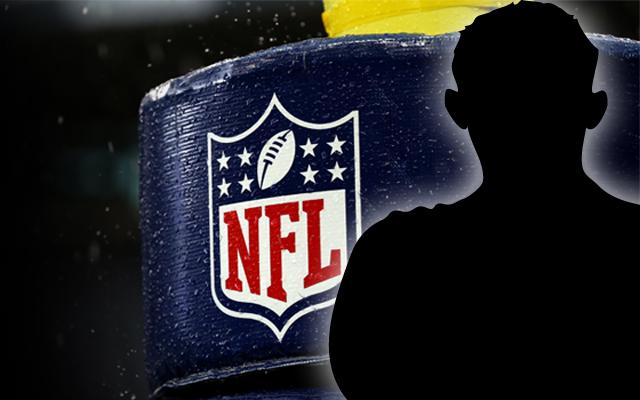 The National Football League is rampant with cheating, racism and homophobia, a new blockbuster book claims. Written by a current offensive lineman who calls himself Johnny Anonymous, the book NFL Confidential: True Confessions from the Gutter of Football peels back the curtain on the popular league. And RadarOnline.com has obtained a copy that reveals a brutal world in which players shun their own teammates, over-the-hill players are used as "spies" and then cast aside, and winning is not just everything, but the ONLY thing!
Article continues below advertisement
The author, a second-string offensive lineman for an unnamed team, says racial divides are a constant in the NFL.
"Is it coincidence that somehow black guys and white guys always seem to end up with each other?" he asks. "Sometimes I'll notice white D linemen mysteriously finding their way to the O-line table, and black O linemen subtly edging their way to the skill table. Completely random, I'm sure."
"It also just so happens that a lot of guys within a given position tend to be of the same race," he claimed. "Offensive linemen trend white, defensive linemen trend black, and skill players don't trend at all – they're all black."
He calls one set of skill players – the highly paid wide receivers – "divas."
"Arrogant, outspoken, selfish," he writes of them. "They spend money like it's their job on jewelry, a couples Benzes, Gucci backpacks – backpacks? – and typically have no shame. On top of that, they're the funniest guys on the team."
Article continues below advertisement
Quarterbacks, on the other hand, are "as dull as rocks, completely humorless and absolutely relentless," he writes.
As for Michael Sam, who in 2014 was the first openly gay player drafted into the NFL, Johnny Anonymous says most players were repelled by Sam's kissing his boyfriend on national television after being drafted.
"The whole kissing-in-public thing went about twenty steps too far," Johnny writes. "The locker room is supposed to be a place where guys on the team can let their guard down, relax, be themselves. And, yes, be naked without feeling like it's a 'gay' thing."
"In an environment as masculine as the NFL, there's almost no greater sign of comfort with a guy than being able to make a good gay joke," he claims.
He admits, "It's no secret there's a ton of homophobia in this business … You've got a sport full of southern conservative hillbillies, black dudes who devour rap culture, and players from both races who call themselves born-again Christians."
The author also addresses the famed "Deflategate" scandal of 2014, in which the New England Patriots were accused of purposely deflating game balls prior to a January playoff game last year to make it easier for receivers to catch them.
Article continues below advertisement
He says all teams will do whatever they can to gain an edge – even if it means breaking the rules.
"The Pats are no different than anyone else in the NFL," Johnny writes. They worship winning so much they'll do anything for it. The only mistake they made is they got caught."
The quest for winning extends to signing washed-up players who played for a rival, and then squeezing as much information as possible out of them about their former team's plays and schemes, according to the NFL mole.
"On my last team, management cut a guy during camp who was so old he had no business going anywhere near a football field anymore," he writes. "The next day, he got signed by our biggest rival in the League."
"He didn't play all year, but he knew our offense front and back."
Johnny also addresses off-field violence committed by NFL players, saying many players have trouble separating the brutally violent world of the football field from their more placid off-field lives.
Article continues below advertisement
VIDEO: Johnny Party! Manziel Parties At Dallas Bar In Wild New Clip
"Many players don't know how to create that separation," he writes. "They come from a background – whether it's the hood or the trailer park – where violence is a way of life. Crime, gangs, drugs, you name, it."
"Football hasn't just given them an outlet for their aggression on the field, it's also given their lives structure and discipline. But take that team structure away for an off-season or even a bye week, and their aggression finds ways other than football to express itself."
"For some of them," Johnny claims, "if it wasn't for the NFL, they wouldn't be playing football, they'd be in prison."
And if you think being an NFL player is glamorous, Johnny Anonymous will set you straight:
"During the season, we honestly live more like traveling salesmen, going from city to city, hotel to hotel, chain restaurant to chain restaurant," he writes.
"The night before games most players just chill in their rooms by themselves, texting with friends, watching TV, or playing video games. It's a lonely existence."