Secret Husband Of Michael Jackson's Late Doctor Named In Nasty Lawsuit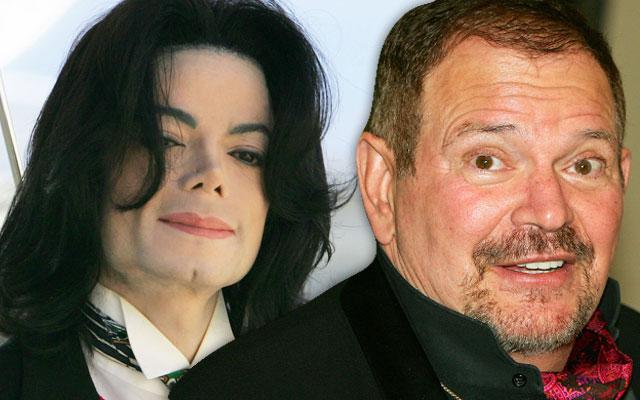 Two months before he passed away, Dr. Arnold Klein — Michael Jackson's former physician — was secretly married! Now, his husband has been slapped with a lawsuit from Klein's bankruptcy trustee.
Drowning in debt, Klein filed for bankruptcy in 2011, claiming a total of $6 million worth of assets, as well as $8.4 million in liabilities.
Over the final two years of his life, Klein was accused of hiding many of his more valuable possessions. The situation became so bad that a warrant was issued for his arrest, citing that he failed to hand over hundreds of pricey artwork pieces and his luxury car.
Article continues below advertisement
While Klein passed away last October of natural causes, his husband, Shaun Anderson, has been hit with a lawsuit regarding the physician's pending bankruptcy.
According to the suit, obtained by RadarOnline.com, Anderson was ordered to hand over Klein's Cadillac Escalade, which the doctor had refused to pay off to his creditors in 2012.
Though Klein claimed to have returned the vehicle, sources say the Cadillac was actually sold to a gentleman named Stewart Roy.
As the documents state, Klein's bankruptcy trustee believes the car is still in Roy's possession, though he holds the late physician's husband responsible for the return of the luxury vehicle.
Now, Anderson must hand over Klein's old car as soon as possible — or else!