Jackson Family 'Refusing' To Let Kids Attend Arnold Klein's Funeral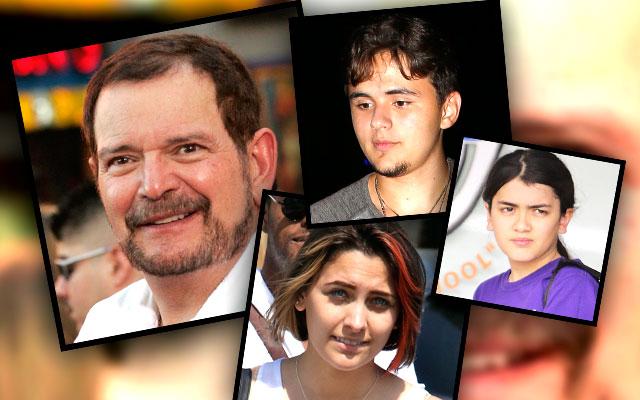 Dr. Arnold Klein, Michael Jackson's physician and longtime friend, is finally getting laid to rest after his body was in limbo at a Riverside County, Calif., morgue.
However, RadarOnline.com has exclusively learned from a source very close to the Jackson clan that there will be no one from the Jackson family attending his services!
"The Jacksons did not think highly of Arnold Klein at all," says a source close to the family.
Article continues below advertisement
Klein, who died at the age of 70 on Oct. 22 , has been blamed by people in Jackson's inner circle for his death.
Jackson's ex-wife and Klein's former assistant, Debbie Rowe, previously testified in court that she believed Klein "took advantage of" Jackson and fueled his addiction. And in a police interview after Jackson's death, Conrad Murray said, ""When Michael came back from Klein's office, he was basically wasted and required 24 hours for recovery."
Klein was never charged with any wrongdoing, but the source said, "They would never allow any of those children to attend his services."
As Radar previously reported, just after the late King of Pop died in June 2009, Klein went on Larry King Live to make the bombshell claim that he may have been the father of Michael's eldest son, Prince Jackson. He later backtracked and said it was not true.
According to the source, although Prince was demanding a DNA test after Klein died nearly two weeks ago, the family did everything that they could to make sure that did not happen.
"Prince is just a kid still and was having a fit about all of this," the source tells Radar. "But the family said that it was just another one of Prince's attempts at getting attention and ignored it."