Kris Busted For Filming During Lamar Odom's Overdose Drama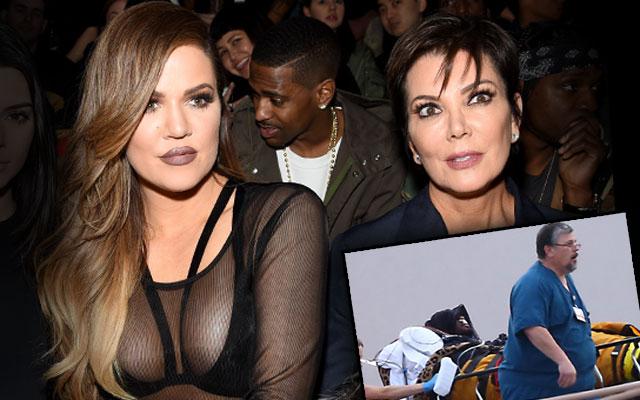 Kris Jenner's lies are catching up with her right on her own television show – with the most recent two episodes of Keeping Up With the Kardashians boldly proving that she doesn't always tell the truth.
The reality matriarch is famous for manipulating scenes on KUTWK but the shocking news about Lamar Odom's overdose is teased in the upcoming show, a complete contradiction of Jenner's claims about the show being on hiatus while he was hospitalized.
Article continues below advertisement
When Odom, 36, was rushed to the hospital on October 13, 2015, RadarOnline.com exclusively reported that the family was recording amid the dreadful situation. Jenner claimed that the show was "on hiatus," but she's busted by scenes from her own show, which all took place at the same time as the overdose.
On October 3, 2015, Kim and Kourtney Kardashian filmed at Khloe Kardashian's house, as pointed out by the wicked tumblr Keeping Up With the Kontinuity Errors. The girls had a heart to heart about all of their positive qualities, just 10 days before Odom's brothel incident.
Khloe is then seen again at Kylie Jenner's housewarming party, where she and Kourtney get into a food fight. This was filmed on November 12, 2015, a month after Lamar was hospitalized and just 22 days after he was flown to Cedars Sinai hospital in Los Angeles. Khloe claimed that she was by Odom's side non-stop but was able to film a frivolous party during the critical time.
The episode that aired on January 17, 2016, had two scenes that were randomly part of the show, and didn't coincide with the timeline of the rest of the scenes: Kylie and Caitlyn filmed together on October 26, 2015 and Kylie and Kendall Jenner filmed together on November 4, 2015.
What do you think about Kris Jenner getting busted lying by her own show? Sound off in comments below.