Kylie, Kendall & Caitlyn's Fake Still More Scenes For 'KUWTK'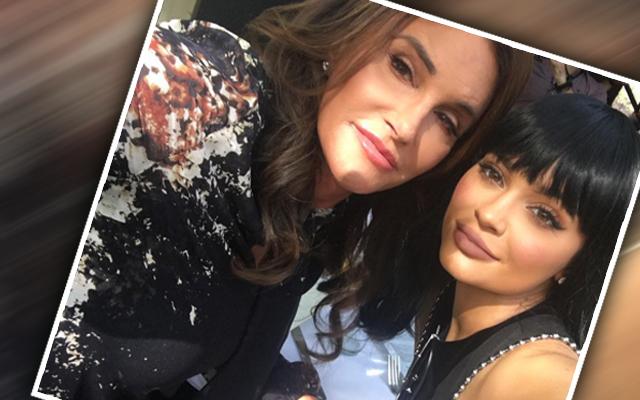 Kris Jenner's famous manipulation was out in full force in a recent episode of Keeping Up With the Kardashians, as she used her youngest daughters' interactions with Caitlyn Jenner way out of sequence to boost the ratings-challenged show.
The two scenes in the episode with Kendall and Kylie Jenner both revolve around Caitlyn, but they are not at all intertwined with the other story lines in the show.
Article continues below advertisement
As the razor sharp experts at Keeping Up With the Kontinuity tumblr noted, when Kylie is doing a photo shoot for her Lip Kit, Caitlyn arrives and the two bond over makeup, which occurred on October 26, 2015.
A second scene shows Kylie and Kendall talking about Caitlyn, with the older sister saying she is having trouble relating to her father as a woman and that she misses doing "boyish things" like "dirt biking and adventures." This scene was filmed on November 4, 2015.
The rest of the episode took place long before, over three days in August and three days in September.
Kris has been caught repeatedly faking scenes in KUWTK and the latest episode is another glaring example of her extreme fabrication for ratings.