Kendall Jenner Busted Faking Scene In 'KUWTK'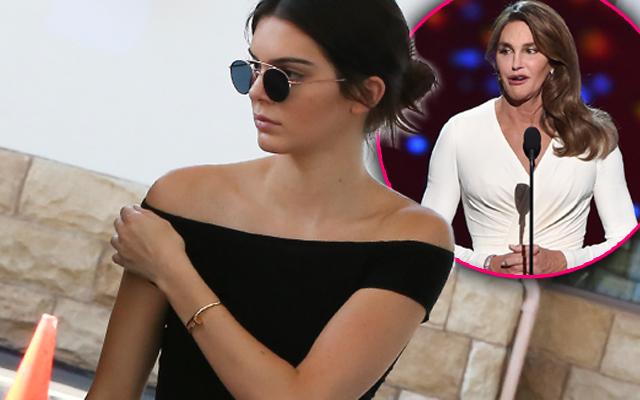 Article continues below advertisement
Kim Kardashian, 35, and Kendall Jenner, 20, were seen visiting Kourtney Kardashian, 36, and discussing Caitlyn's award show appearance. The trans icon's daughter Kendall tells her sisters that she is "nervous" about attending the show with her, because she is worried about critics saying hurtful things.
Kim makes a joke that she is worried about Caitlyn walking across the stage in heels (despite the fact that Caitlyn told Diane Sawyer that she had been wearing them for a long time).
Busted! According to Keeping Up With the Kontinuity Errors the scene was filmed on July 30, 2015, based on Kendall's picture being snapped in the black crop top and jeans on that day. However, the ESPY Awards were held on July 15, 2015, two weeks before the scene was filmed.
A second shockingly manipulated scene was actually filmed two days before the ESPY Awards, on July 13, 2015, according to KUWTKE.
This scene took place at Khloe Kardashian's house where Kim and Kourtney are visiting. The three sisters are facetiming with their mom, Kris Jenner, 60, and discussing where they are going to have dinner post-ESPY Awards the next day.
As KUWTKE points out, the ESPY Awards are two days later, on the July 15, not the next day.
Whoops. What do you think about the KUWTK fakery? Sound off in comments below.