Eminem's Sister-In-Law Found 'Slumped Over' Dead After Apparent Heroin Overdose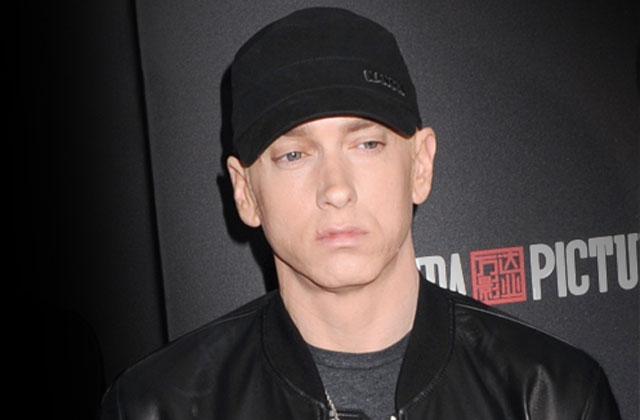 New details surrounding the sudden death of Eminem's sister-in-law, Dawn Scott, have been revealed.
As RadarOnline.com previously reported, Dawn Marie Scott, 41, was found dead in a shabby mobile home at the Motor City Trailer Park on Jan. 19, police confirmed, along with "an emaciated elderly woman who was taken to the hospital," PEOPLE magazine reports.
"She was found slumped over in bed and unresponsive," Mayor James Fouts of Warren, Michigan told PEOPLE. "It's suspected to be drug use, possibly heroin."
Article continues below advertisement
Scott is not only the twin sister of Eminem's wife Kim, but also the birth mother of the couple's adopted daughter Alaina.
Meanwhile, on the tribute wall for her obituary page, family and friends have left messages of heartbreak for the mother-of-three, including Kim.
"Dawn was my sweet, beautiful sister who lost her way," her message read. "I kept a light lit for her hoping she'd find her way back to me. I miss her and love her more than anything I could ever say. I wish she was here so I could hug her and tell her I love her."
"Half of me is gone and I will never feel whole again," Kim's note continues. "She made me laugh and kept me on my toes. She was the best sister and friend in the world and I will miss her until we are together again."
Back in December, Alaina tweeted a cryptic message, seemingly pointed at her birth mother.
"All I want in life is for the people I care about to be truly happy and healthy," the 20-year-old wrote.
Scott's memorial service is scheduled for Jan. 23 at 10 a.m. at a funeral home in Michigan.