Eminem In Shock: Sister-In-Law Found Dead Of A Drug Overdose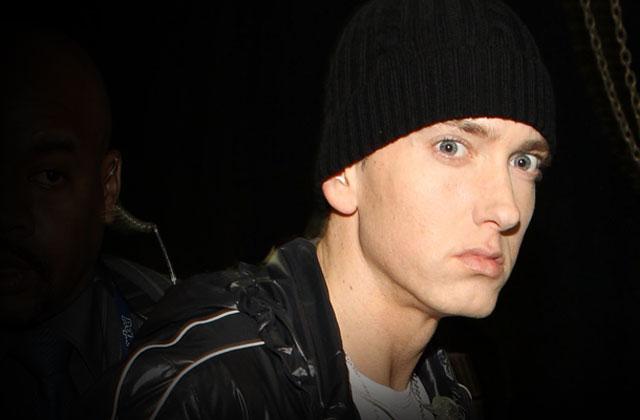 After years of pleading with Eminem for help, the rapper's down-on-her-luck homeless sister-in-law has succumbed to her drug addiction, dying of an overdose, RadarOnline.com has exclusively learned.
Police in Warren Michigan confirmed Dawn Scott, 40, died Tuesday of "an apparent heroin overdose, pending a toxicology test," in Unit D-39 of the Motor City Trailer Park, just a 15-minute drive from where she grew up with the Eminem, also known as Marshall Mathers, on Detroit's gritty 8 Mile Road.
Article continues below advertisement
What's more, Les Martin, with whom Scott lived on-and-off for the past four years, said he pleaded with Kim during numerous phone calls over the last year to help her sister.
"I've been trying like hell to save her life," Martin said. "I've had numerous conversations with Kim about trying to get her help and it just wasn't a conversation she wanted to have."
"She wanted to let Dawn go. I was so frustrated I was like, 'Do you have a $10 million insurance policy on her?'"
As RadarOnline.com previously reported, Scott had been homeless since 2014, bouncing from couch to couch and even spending nights sleeping on the street.
"One night I called my sister and told her I had nowhere to go," Scott told RadarOnline.com in August. "She said, 'That's not my problem. Don't bother me,' and hung up."
Martin tells RadarOnline.com that Scott was, "doing any kind of drugs she could get her hands on."
"Heroin, cocaine, Adderall. If it was a pill, she would take it," Martin said. "Klonopin were her downfall. She was swallowing them things like candy."