So Shady! Eminem's Sister-In-Law Claims He Left Her Homeless –– Read More Of Her Shocking Claims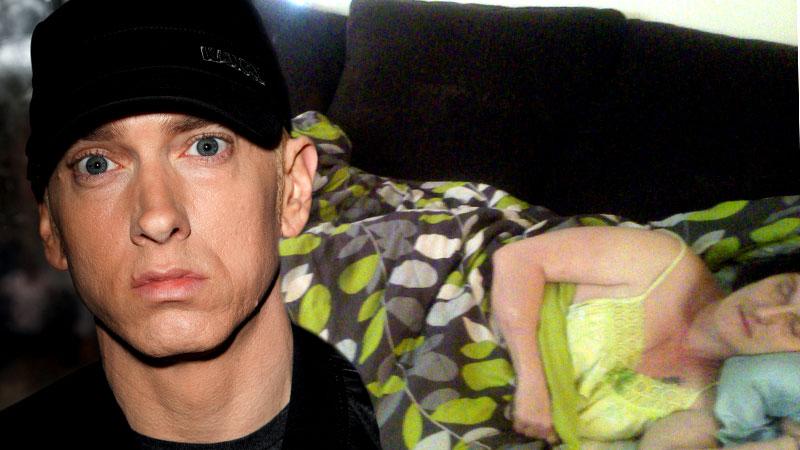 He's worth $170 million, but rapper Eminem has left his wife's twin sister to die on the street, the woman tells RadarOnline.com.
Dawn Scott, the twin sister of Eminem's former wife Kim, said in an exclusive interview that she begged the "Real Slim Shady" singer to help her escape homelessness.
But the hip-hop legend born Marshall Mathers – who grew up with Scott on Detroit's gritty 8 Mile Road, and even adopted her daughter – has callously turned his back, she claimed.
Article continues below advertisement
"I have a millionaire brother-in-law and a sister with money up the a**, but they're refusing to give me any help," Scott told Radar. "It's a betrayal. He's been part of our family since he was 15!"
Worse, said Scott, Mathers, 42 – who divorced her sister, Kim, twice and has a daughter, Hailie, with her – has allegedly hit his wife!
"He hit my sister on-and-off," Scott, 40, told Radar. "One time he did it in front of me, and I started choking him. He called his security, but they refused to intervene."
According to Scott, that fight occurred in 2006, just before "The Monster" singer married Kim the second time. He filed for divorce three months later, and now Scott claims to know the shocking truth behind the sudden split!
"Three days after they remarried, Kim went over to their other house to surprise him," Scott said. "But Kim's the one who got surprised, because Marshall was fooling around with his life coach!"
Article continues below advertisement
Since 2014, Scott – who has battled drug addiction – has bounced from couch to couch and spent nights sleeping on the street – even bunking behind a dumpster.
"One night I called my sister and told her I had nowhere to go,"Scott recalled. "She said, 'That's not my problem. Don't bother me,' and hung up."
Scott signed over custody of her daughter, Alaina, to Mathers, with the understanding he'd let her "talk to my daughter on weekends," she said, "but Marshall never allowed me to do that."
A rep for Mathers did not respond to Radar's request for comment.