Bill Clinton's Alleged Rape Victim Claims Hillary Strong-Armed Her Into Silence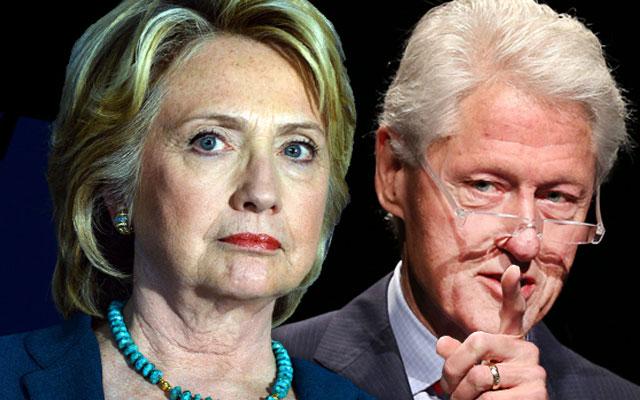 From Benghazi to email servers, Hillary Clinton's political career has been ripe with scandal, but despite recent controversies, it could be an event from decades ago that finally comes back to haunt this presidential hopeful.
Juanita Broaddrick claims that 38 years ago, she was raped by Bill Clinton in an Arkansas hotel. Two weeks later, the alleged victim says that she was cornered by Hillary as she was helping at a Clinton fundraiser, and was given a thinly-veiled warning to keep her mouth shut, The Sunday Times reports. "She said, ' I just want to tell you how much Bill and I appreciate the things you do for him,'" Broaddrick said. "She looked at me real stern. Then she took my hand and held on to it and she said, 'Do you understand? Everything you do,'" Broaddrick recalled.
Article continues below advertisement
"That sent cold chills up my spine. I knew right then that she knew and she was telling me to keep quiet."
Broaddrick, now 73, first came forward with the rape accusations back in 1999, but has since stayed out of the public eye. However, she said that Hillary's campaign platform of standing with the victims of sexual assault drove her to speak out about her coercion. The Clintons have never spoken about the accusations, but a spokesperson has denied the incident occurred.