Hillary Clinton's Aide Says Presidential Candidate Is Easily 'Confused'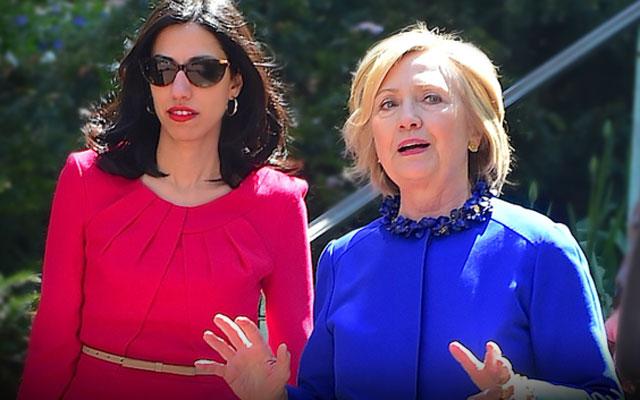 While running for president may be second nature to Hillary Clinton by now, the 68-year-old still seems to struggle with keeping her schedule straight.
In a series of newly leaked emails from conservative watchdog organization Judicial Watch, the democratic front-runner's longtime aide Huma Abedin admits that her employer is "often confused" when it comes to knowing who to call, meeting times etc., the New York Post reports.
Article continues below advertisement
An email exchange on May 10, 2010, Clinton proves to be easily befuddled, writing Abedin regarding travel itinerary: "Ok but I'm confused since I remember talking w Lona about changing to 8 tonight."
In Sept. 2009, Clinton was puzzled again: "I'm confused–will he be there in am? Can he be urged to reschedule whatever else he has and come?"
No stranger to Clinton's behavior, Abedin wrote to another staffer to remind her about an upcoming phone call Clinton had with the Indian Prime Minister Manmohan Singh in Jan. 2013.
"She was in bed for a nap by the time I heard that she had an 8am call," staffer Monica Hanley wrote in reply. "Will go over with her."
"Very imp to do that," Abedin soon responded. "She's often confused."
Clinton's behavior is cause for alarm, Judicial Watchdog president Tom Fitton claims, releasing the following statement: "Huma Abedin's description of Hillary Clinton as 'easily confused' tells you all you need to know why it took a federal lawsuit to get these government emails from Clinton's illegal email server."
Do you think Hillary's difficulty to keep her own schedule straight will make her unfit for presidency? Let us know what you think in the comments below!