Pushy Patient! Yolanda Ignored Doctors' Advice During Lyme Disease Treatment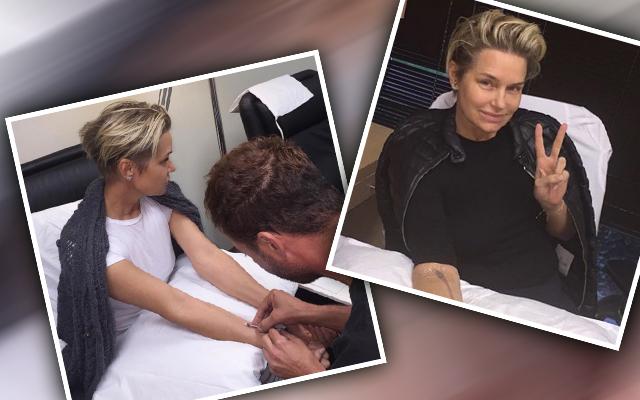 Yolanda Foster was hardly a model patient during her Lyme disease battle, RadarOnline.com has learned. According to insiders, the RHOBH star ignored doctors' advice to stop her weekly colonic treatments.
The blonde beauty stunned viewers during a recent episode of the Real Housewives of Beverly Hills when she admitted to getting the controversial treatment on a weekly basis. And according to an insider, that was entirely her decision.
Article continues below advertisement
"Yolanda's doctors told her from day one that she needed to stop the colonics," the insider claimed. "The colonic treatments were not really approved or recommended."
"Inserting tubing into the rectum can cause tearing, bleeding, and infection," the source explained. "Someone battling Lyme disease shouldn't be doing anything that would increase their chances of getting sicker!"
Her ex-husband, David Foster, 65, "also begged her to stop," the source claimed, but she refused.
Despite the warnings, "Yolanda says it helps her to feel better."
Indeed, by all appearances the former model is definitely on the mend.
As RadarOnline.com reported, she is planning on attending the entire RHOBH reunion taping, and also travelled to Aspen to spend the holiday with family.
The source added, "More questions will continue to swirl about Yolanda's Lyme disease diagnosis. All of a sudden, after announcing her split with David, she seems to be a totally different person!"