'I Can't Even Deal'— Yolanda Foster Has No Time For Doubters On 'RHOBH'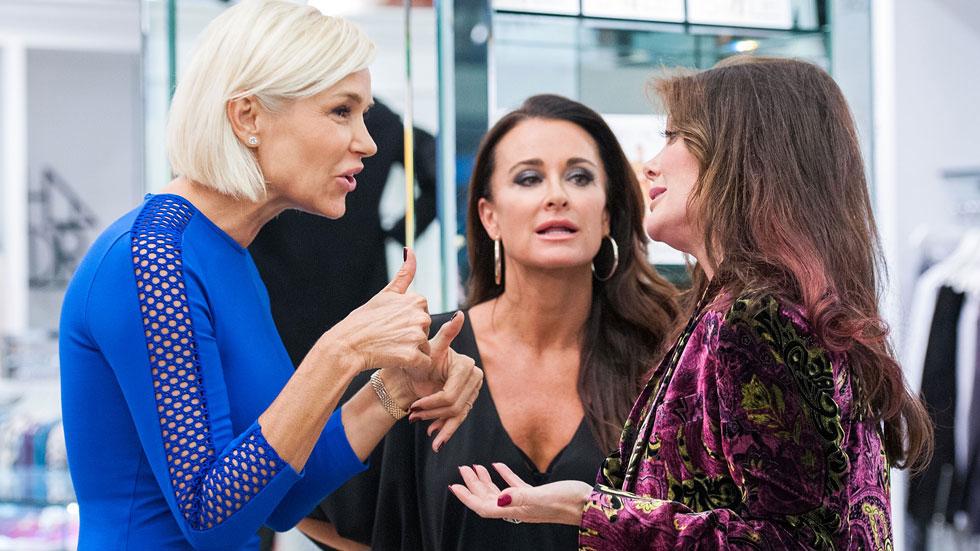 Yolanda Foster's struggle with Lyme disease has been the center of controversy in every episode of The Real Housewives of Beverly Hills, and this week was no exception.
Lisa Rinna previously tossed around the term Munchausen's syndrome, which made all the other women very uncomfortable and nervous.
Now, Eileen Davidson felt it was her duty to clear the air after Foster mentioned a few women were gossiping about her at Ken's birthday party.
Article continues below advertisement
Lisa Rinna Dishes On 'Speculation' Surrounding Yolanda Foster's Health
"Did I hear something about Lisa and her saying something about me being sick?" asked Yolanda, 51, referring to Taylor Armstrong's claims she was "smelling misdiagnosis."
"No one knows what your experience is but you," said Eileen.
Kyle Richards looked shocked that the topic was being discussed while the cast mates were meeting newbie Erika Jayne for the first time.
Kyle Richards Gets Brutally Honest About Yolanda Foster's Divorce
Eileen even threw Rinna under the bus saying, "Lisa found herself in some kind of conversation about what you're going through … People are saying that they don't really know what it is. Or they're not sure if it's for real or whatever."
Before the meet-and-greet drinks, Foster introduced Jayne to Richards during a group walk and when Kyle tried to pry, Yolanda shut her down saying it's debilitating and you can't judge someone from how they look on the outside.
Article continues below advertisement
Foster's two youngest children, Bella and Anwar Hadid, were revealed to also be suffering from Lyme and have "suppressed immune systems."
'Real Housewives Of Beverly Hills' Season 6: Secrets, Drama & Divas!
"You can't compare Lyme disease to anything," Foster said in her confessional.
But something positive did amount from their walk— Kyle and Erika bonded over motherhood and having children at such a young age.
Is there an alliance growing between the two women? Kyle even invited Erika to join the girls on her Hamptons, New York retreat!
Beverly Hills Cast Taping Most Shocking Housewives Vacation Ever
Not all the RHOBH ladies were impressed with Erika, though. Lisa Vanderpump appeared to have her claws out and noise raised at the blonde bombshell as she hinted the age gap between Erika and her lawyer hubby Tom Girardi "explained a lot."