Ice Queen! Yolanda Cuts Off Contact With David As Divorce Gets Nasty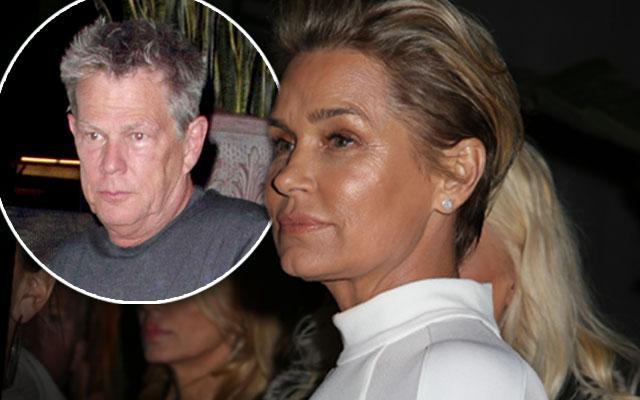 The holiday season did nothing to melt the cold war between Yolanda and David Foster. RadarOnline.com has learned that the divorcing couple spent Christmas apart and are not on speaking terms!
Yolanda, 51, spent the holidays with her three kids, Gigi, 20, Bella, 19, Anwar, 16, in snowy Aspen, Colorado. Her ex, Mohamed Hadid, was also in town with his fiancée Shiva Safai.
The blonde beauty has been making "tremendous improvements with her Lyme disease since announcing the split with David," an insider told Radar. "She is with the kids in Aspen and is enjoying downtime with family and close friends. Aspen has always been a very special place for the Yolanda."
Article continues below advertisement
"But there has been no communication with David," the source continued. "Things are still tense between them. David has remained in Los Angeles through Christmas and celebrated with his daughters."
Since arriving in Aspen, the former model has been busy posting pictures of the getaway on Instagram.
"It takes nothing to join the crowd, It takes everything to stand alone........ #Reflection #NoteToSelf #MyHealthjourney," Foster stated along with a picture of her feet up in front of the Christmas tree.
Another snap featured Yolanda walking alone through the winter wonderland, and said, "I may not be there yet but I am a lot closer than I was last Christmas........ #DeterminedToFindACure #LymeDiseaseAwereness #ProgressInTheMaking #OneDayAtATime."
The former couple's attorneys are currently "attempting to reach a settlement," the source revealed. "Once that is complete, expect for the formal divorce petition to be filed."