Yolanda Foster Hopeful For The Future, Slams Lyme Disease Doubter Taylor Armstrong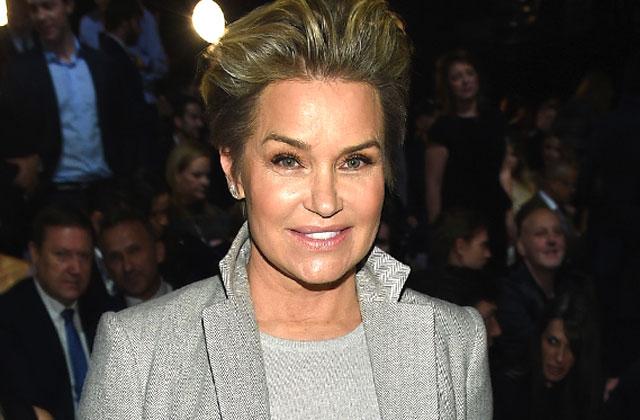 In a new Bravo blog, Yolanda Foster addressed her haters as she prepares for a better and brighter 2016.
The 51-year-old recently announced her divorce from husband of four years, David Foster, and has been struggling with the repercussions of her Lyme disease diagnosis for some time –– but it hasn't gotten her down just yet!
"A new week, a new chapter in my life," she wrote of her new home. "Time to get back to my boxes…I know it's going to be a slow process, but I can't wait to make this new space feel like a happy home."
Article continues below advertisement
"In the meantime I continue to stay focused on my children," Foster added. "Having made great strides in the past six months, I remain hopeful and determined for a healthy future with love, light, and gratitude in my heart, because I am beyond blessed after all."
As for Lyme disease doubters on the Real Housewives of Beverly Hills –– namely Taylor Armstrong –– the reality star didn't hold back.
"What I saw on the show tonight was…IGNORANCE. Maybe it should anger me, but instead it makes me want to fight harder and speak louder for those whose voices can't be heard," she confessed. "Before being a Housewife and suffering from a chronic illness, I was a Super Mom."
"Today I do the best that I can," she added. "I cheer from the sidelines, I watch from afar, but anyone who is a mother knows the frustration and inadequacy one feels when physically your health keeps you from participating in your children's lives with the strength you once had. I've missed my daughters' first runway shows, birthday parties, award shows, Anwar's her son football and soccer games."
Watch the Video on RadarOnline.com:
Do you think Taylor owes Yolanda an apology? Let us know in the comments below!