Divorce War! David Tries To Kick Yolanda Out Of Condo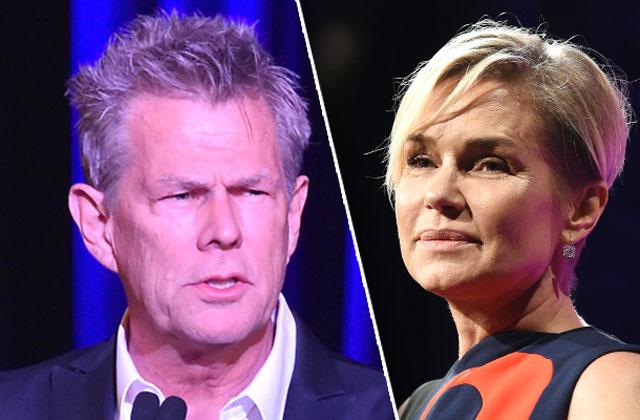 Just one week after Yolanda and David Foster announced their split, it's already getting nasty! RadarOnline.com has learned that David is trying to bounce Yolanda from his bachelor pad condo, and she doesn't want to go.
An insider told RadarOnline.com that the blonde beauty, 51, is currently living in her estranged husband's bachelor pad, and "David wants her out so he can move back in. He is spending a lot of money he doesn't have staying at a hotel in Beverly Hills. Yolanda is refusing to move out and is claiming she doesn't have anywhere else to go."
Article continues below advertisement
"The condo has one of David's favorite pianos to work on, and she won't allow him access to it for work purposes," the source claimed. "They are no longer speaking, and only communicating through lawyers."
They announced their intention to divorce last week, but their attorneys are hoping to hammer out a settlement, and will file once that is completed, the source said.
Meanwhile, RadarOnline.com reported the former model is telling friends she is broke since the separation with David, 65.
"The only income Yolanda currently has is from her ex-husband, Mohamed Hadid," the source previously told RadarOnline.com, "and he is no longer obligated to give her any support. Out of the goodness of Mohamed's heart, he is helping out the mother of his three children."
Meanwhile, David "doesn't want the divorce and breakdown of their relationship to play out in press interviews and on the show. Yolanda doesn't care what David wants, and has nothing to hide," the insider added.