Facebook's Mark Zuckerberg & Wife Priscilla Chan Welcome Baby Girl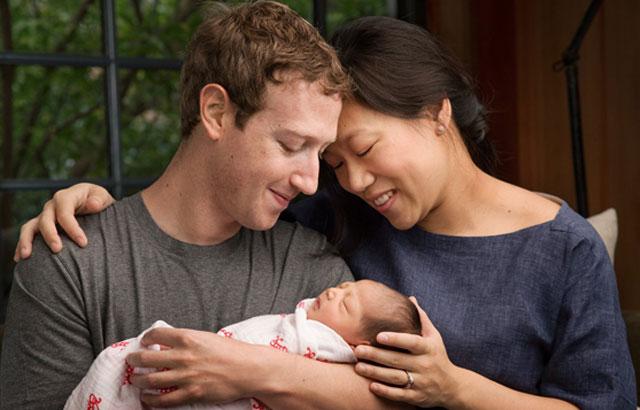 Mark Zuckerberg is a dad! The Facebook mastermind and wife Priscilla Chan announced the arrival of their daughter Maxima Chan Zuckerberg — Max for short — on Tuesday, along with some adorable photos!
The happy couple shared touching portraits of their growing family, pledging to donate 99% of their Facebook shares — a value of $45 billion — to charity in an open letter dedicated to their daughter.
"Our initial areas of focus will be personalized learning, curing disease, connecting people and building strong communities," the couple wrote of their donation plans.
Article continues below advertisement
"I will continue to serve as Facebook's CEO for many, many years to come," Zuckerberg added, "but these issues are too important to wait until you or we are older to begin this work."
Though the letter proved to be intended for a broader audience, Zuckerberg and Chan – a pediatrician and once teacher – ended the note in a more personal way, writing to little Max: "Love, Mom and Dad."
What do you think of Mark Zuckerberg's big announcements? Let us know in the comments below!