Ooops! Topless Mark Zuckerberg Photo Accidentally Posted!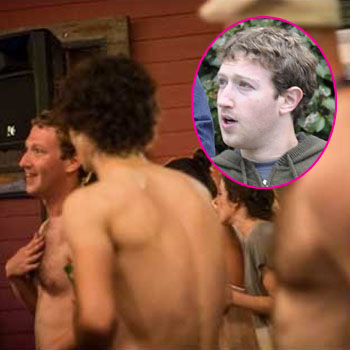 Facebook founder billionaire Mark Zuckerberg might be caught up in his very own racy photograph scandal!
A picture of a topless Zuckerberg and a couple of other friends is making the rounds on the internet, but it seems like it was posted and then quickly deleted from Facebook.
Andrew Bosworth, the Facebook Director of Engineering is in the picture on the far right, and apparently "accidentally posted" the picture on imgur, the image sharing site, and pulled it down "seconds later."
Article continues below advertisement
However, that wasn't fast enough and someone captured the photo causing the interest.
Zuckerberg is smiling in the picture with his hand over his very hairy chest while he stands with other shirtless guys.
Facebook has not responded to a request for comment.
RELATED STORIES: