John David Duggar's Angry Message To Brother Josh –– 'I Don't Want To Be Like You!'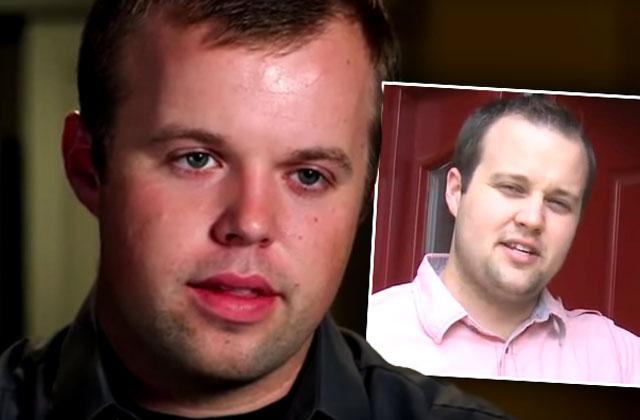 Nearly four months after Josh Duggar was whisked away to rehab following his cheating and sex addiction confession, his youngest siblings are still reeling from the scandal.
On the premiere episode of Jill & Jessa: Counting On, Jill, Jessa and the others reflected on the horrific ordeal, refusing to mask their pain.
"Josh ended up confessing to us that he had gotten addicted to pornography and that he had been unfaithful to his wife. We were devastated. It seemed like it was a bad dream. How could this happen?" a teary-eyed Jessa, 23, told the cameras.
Article continues below advertisement
Despite their shock and horror, life had to go on for the newlywed, who had yet to give birth to son Sturgeon during filming, and her big sister Jill, 24, who welcomed son Israel in April.
Jill's husband Derick Dillard, 26, underwent jaw surgery, after which the couple took off for missionary work in central America with their son. Back in their native Arkansas, the family of three prepared for their next trip, which they promised would be a much longer stay.
The couple acknowledged the dangers of working in a third-world country with an infant son.
'We're not naive to the risk, but we want to be true to our calling," Jill explained.
While back home, Jill and Derick took time away from planning for their mission trip to prepare Jessa and husband Ben Seewald, 20, for parenthood.
"Stay in the moment," Jill advised Jessa about labor. (Sadly, childbirth was not smooth sailing for Jessa, as she was rushed to the hospital immediately following Sturgeon's November arrival.)
Article continues below advertisement
Later, sisters Jana, 25, Jinger, 21, and Joy Anna, 18, helped Jill baby clothing shop for Jessa's baby-to-be and needy children in central America.
For the first time, the three girls spoke out about their brother's lies and depraved behavior.
Jinger revealed that she and sister Jana were away at a conference with mother Michelle, 49, when they learned the news of 27-year-old Josh's betrayal.
"I just remember she sat us down in the room...Our brother had been living a double life and he wasn't who he appeared to be...It was things we had no clue about. 'What no, thats not true, that's not our brother! It has to be wrong!'" she recalled through tears
Then, Jana said, Michelle told her daughters that Josh had confessed to father Jim Bob, 50, that the reports were true — he had cheated on his wife, and suffered a sick pornography addiction.
"At that moment, it was like, just a lot of thoughts and things going through my head," Jana claimed. "Who do you trust? Can you look out and see all these people, are they who they appear to be?"
Joy Anna sobbed that Josh had been her "role model."
MORE ON:
John David Duggar
Article continues below advertisement
"I did look up to him. So it was hard to see that he had been making bad choices again, and nobody knew about it," she told the cameras. (Just three months before Josh's confession, a newly uncovered police report revealed that the father of four had sexually abused at least five minor females, including Jessa and Jill, as a teenager.)
At the end of the 90-minute special, Jill and Derick presented a slideshow about their ministry at a goodbye party attended by the entire Duggar clan (except rehab resident Josh, of course).
Josh's younger brothers finally let fans know how they were coming to grips with the disgraced reality star's fall from grace.
"It blew my mind. I had no idea. I don't think theres any way any of us would have known that my brother was living a secret life. You never would expect that...It broke my heart," Joseph, 20, said.
Second oldest Duggar brother John David, 25, acknowledged the immense responsibility of becoming his younger siblings' new role model.
Article continues below advertisement
"It's a big weight upon me now. I know that hey, I've got a whole bunch of younger siblings looking up to me, and I've got to be an example to them. Because whatever I am, that's what they want to be," he told the cameras. "That's what it was for me and Josh. I wanted to be like him."
"One of the hardest things I had to tell my older brother was, 'I don't want to be like you anymore.'"
Despite the family crisis, the brothers and sisters seemed optimistic about the future.
"I think there is hope for our family. There is going to be a new normal," Joy Anna insisted. "We're getting there, slowly but surely."
On next Sunday's episode, Josh's wife Anna, 28, will finally speak out about the horrific ordeal.
Should the Duggar siblings forgive Josh? Sound off in the comments.