Getting Serious! Gwen Meets Blake's Parents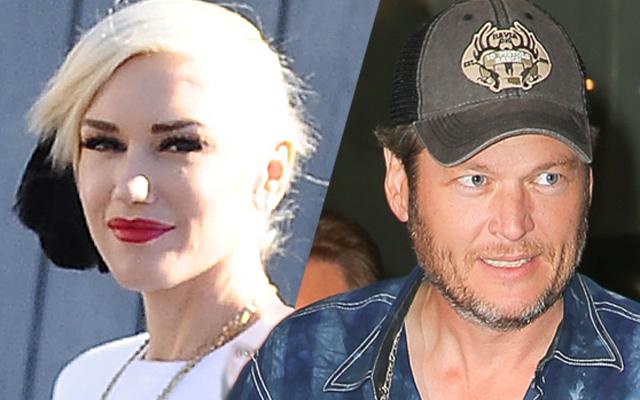 Gwen Stefani's fan base just got even bigger, as RadarOnline.com has exclusively learned that she recently met her boyfriend Blake Shelton's parents – and they love her!
Marilyn Philips, a long-time Shelton family friend told RadarOnline.com exclusively that the 38-year-old crooner took Stefani to meet his mom Dorothy and step-dad Mike Shackleford back in Oklahoma recently.
"I think when Blake introduced her to the family here it's the most country she's ever been," Phillips told Radar. "She'll have to get used to it. He took her to all the local joints. There's not a Starbucks within 50 miles of here!"
Article continues below advertisement
But still, she thinks it's a good match. Phillips said, "I think it's great he's dating Gwen. They say opposites attract and this is a perfect example. Blake and Gwen are essentially from two different worlds so it must be exciting for them."
In fact, according to Shelton's longtime friends, Stefani was even more of a hit with locals than his ex-wife, Miranda Lambert!
"Whenever Miranda would come in she wouldn't want to take any pictures with us," Shelton's longtime friend, Justin Perry, who manages Atwoods Ranch and Home in Madill, said.
"Miranda's a very cold person, very stuck up, you know? She would try to act like a bigger celebrity than him," Perry said, referring to Shelton's ex-wife, who's also an Oklahoma native.
"Gwen's no country music singer. She's everything he's not had before. Maybe that's what he needs right now,"
added Atwoods co-worker Larry Rigbsy."
But Stefani hasn't passed the ultimate test. Rigsby said, "She'll probably have to go hunting with him! I'll happily teach Gwen how to fire a gun and call out a few elk. We've got a pink camouflaged gun if that's to her fancy."
Do you think that Gwen Stefani and Blake Shelton should get married? Tell us your thoughts in the comments below.