'I Love You Too Blake!': Gwen Stefani Has Romantic Message For Shelton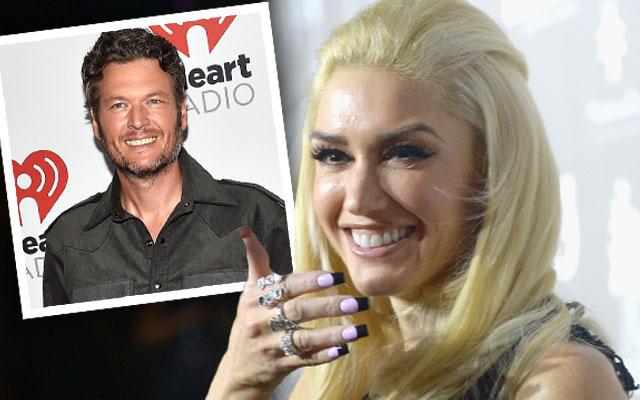 Gwen Stefani let an "I love you" slip toward new boyfriend Blake Shelton during an interview at the taping of The Voice Monday.
The "Don't Speak" singer, 46, and co-star Adam Levine spoke with Entertainment Tonight about what they're thankful for as Thanksgiving approaches, paving the way for her bold words.
"I'm just so grateful that I got to know Adam," Stefani said. "It's weird because he's such a good person, he's literally so smart and he's so witty and talented and I've just learned so much."
Article continues below advertisement
The "Moves Like Jagger" singer, 36, chimed in, "F**k Blake! I've known Blake for too long. Blake's just my buddy … I'm just kidding. I love you, Blake! Kinda. Ish."
Stefani then said of her 39-year-old country singer beau and co-star : "I love you too, Blake — ish!"
Levine was bowled over by Gwen's candor, joking, "You screwed yourself on that one!"
But she wasn't going to take her words back, saying, "No I didn't … you think that was dumb?"