Gwen Stefani Wishes Breakup With Gavin Rossdale 'Didn't Happen'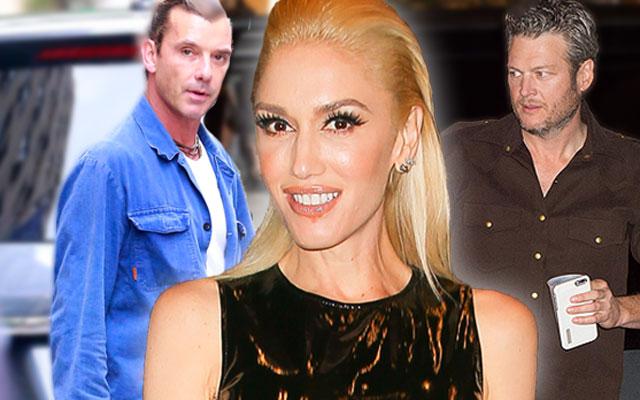 Gwen Stefani said she wishes she never split from Gavin Rossdale, but is grateful for the silver lining that resulted from the break-up: her newfound romance with Blake Shelton.
The "Hollaback Girl" singer, speaking with Washington, D.C.'s The Tommy Show Wednesday, bared her soul about the major changes in her life following her split with the Bush rocker, which was fueled by "so many bad things" — presumably, his cheating with their look-a-like nanny Mindy Mann.
Article continues below advertisement
"I wish it didn't happen, I wish this that all this wasn't happening, but at the same time, I feel like it was part of my life journey," she said.
Stefani, 46, said that she's "got a lot of joy right now" in her high-profile romance with her fellow judge on the The Voice, who himself recently divorced wife Miranda Lambert.
Hear the audio on RadarOnline.com
The "Don't Speak" singer said that there were red flags in some of her recent musical works, which subconsciously reflected her crumbling romance with the hunky English musician after a 20-year-relationship, 13 of them as husband and wife.
"Because of my situation right now, I feel like I go back and listen to a lot of that stuff and I'm, like, I get sick," Stefani said. "In my life, I've had two really bad heartbreaks and I've written some really incredible music out of it — I feel so lucky to have that, and to be able to share it."
"There's always good things that come out of bad things."