Gwen's New Man Blake Shelton Rescues Strangers Near Oklahoma River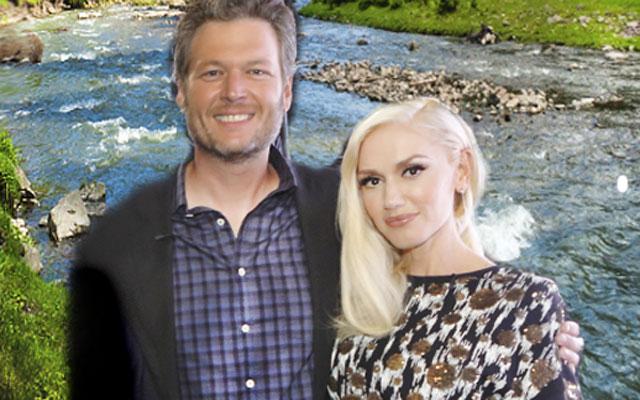 Between filming The Voice, and making out with his hot new girlfriend Gwen Stefani, country music star Blake Shelton is a busy man. Still, when the 39-year-old discovered a group of strangers stranded near a river in Shelton's native Oklahoma, he dropped what he was doing and came to their rescue.
One of those strangers, Bryar Blanton, explained how they find themselves in need of help. "We were at the river looking and slid off into a mud hole for about two hours," he told E! News. "Then me and my buddy Adrian started walking and Blake Shelton stopped and asked if we needed some help."
Article continues below advertisement
Shelton did his best to get them out of the mud hole, but was unsuccessful. Then, the Hillbilly Bone singer had an idea. "He said he'd be back in 15 minutes with his tractor. He came back and got us out and chatted for a minute and talked to us about hunting," Bryar gushed. "Blake is an all around good caring guy."
Bryar took to Twitter to thank Shelton for his assistance, and shared photos of him and his buddies with the star.
Shelton responded, "No problem.. Now you boys stay outta jail!!! Ha!!!"
As Radar reported, Stefani has already seen Shelton in his element in Oklahoma, and sources say that he has even offered to take her young sons on a tractor ride. Now, with his newfound status as a hometown hero, how could the Just A Girl singer resist?