Chelsea Handler Jockeying For Jimmy Fallon's Job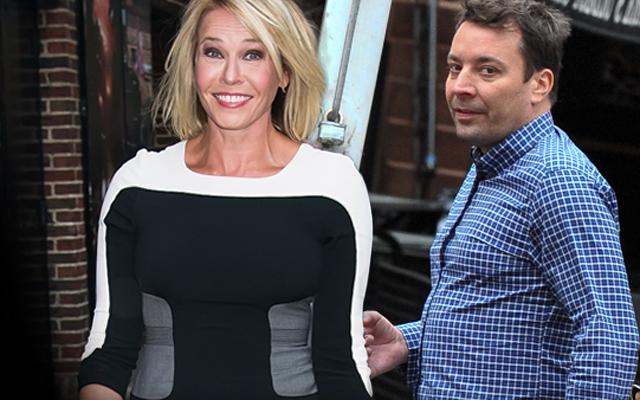 RadarOnline.com has learned that Chelsea Handler is "waiting in the wings" and ready to swoop in to take over Jimmy Fallon's job!
"Chelsea is rubbing her hands together with glee over Jimmy Fallon's fall from grace," an insider told Radar of the 40-year-old comedian, whose show Chelsea Lately aired its final episode in the summer of 2014.
"Remember, Jay Leno was grooming her to take over when he retired and both of them were disappointed when it went to Jimmy."
Article continues below advertisement
As Radar reported, 41-year-old Fallon has raised eyebrows with NBC executives over his many accidents and his drinking over the past few months.
"Now his drunken antics are starting to cast a shadow over the show, Chelsea's informed NBC she's available to take over any time," revealed the insider.
"She's convinced it's only a matter of time before the network starts preparing for a back-up plan should Jimmy fail to rein in his boozing."