Pregnant Bride? Sofia & Joe Wedding Guest Reveals Couple's Baby News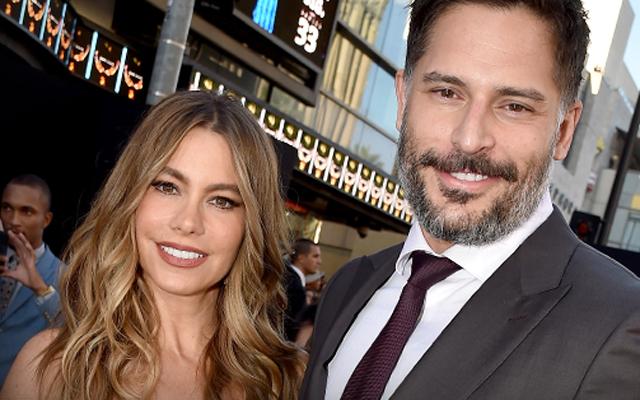 Newlyweds Sofia Vergara and Joe Manganiello had a lot to celebrate on their wedding day. And according to a wedding guest, they could be toasting a new baby next!
According to a source that attended their lavish wedding yesterday in West Palm Beach, Florida, the typically high-spirited actress shocked her guests by staying sober, sparking rumors she's already pregnant.
"The reception was so much fun," the insider told Rada exclusively. "Even though so many people there were wasted, Sofia was not at all." Although she was spotted at one point holding a wine glass, the source said she did not appear to imbibe.
Article continues below advertisement
As Radar previously reported, the 38-year-old Magic Mike hunk has been outspoken about his battle with alcoholism and has been sober for 12 years.
According to the source, "Either Sofia chose not to get drunk at the wedding out of respect for Joe, or she is pregnant."
Adding to the speculation, the wedding guest told Radar, "Joe cannot wait to have children with her and he said that they are going to be trying right away."
Indeed, this past summer, Vergara alluded to the fact that she wanted to start a family with Manganiello as soon as possible when she said,
"Joe is younger than me. He's 38. He's never had kids. I tell him if we're going to have kids, we have to do it, like, now, because I don't want to be 50 with a baby."
Do you think that Sofia Vergara and Joe Manganiello will stay together forever? Tell us your thoughts in the comments below.