UCSB Shooter's Dad Pens Bombshell Tell-All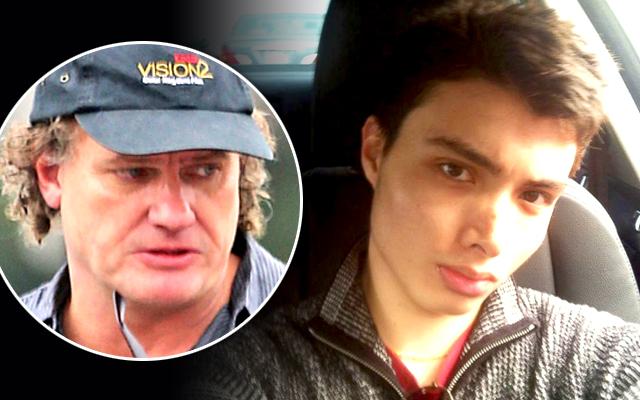 UCSB shooter Elliot Rodger's dad, Peter, has written a memoir addressing the mental health issues his son faced leading up to the bloody massacre at the California college campus, RadarOnline.com has learned.
Elliott Rodger killed six people and then himself on May 23, 2014, in the college town of Isla Vista, Calif, adjacent to the University of California Santa Barbara campus.
Elliot had reportedly refused to take to take psychiatric medication prescribed by a mental health professional because he looked up the side effects, and determined he didn't need it.
Article continues below advertisement
His father, Hunger Games director Peter, "decided to write a book about Elliot's mental health issues because he thinks that major reform needs to be made," an insider told Radar. "Elliot's parents were powerless to force their troubled son to get help because he was over the age of eighteen."
"This was a failure of the system to protect innocent people from Elliot's deadly murderous rage," the source continued. "It's what haunts Peter and he wanted to raise awareness about the epidemic."
"One area that book will focus on is guns," the source revealed. "Neither Peter nor his ex-wife had any idea that Elliot had bought a gun. No one with Elliot's background should have had access to guns."
Proceeds from the book will be donated to a mental health non-profit, according to the source.
In an incredibly chilling video he uploaded to YouTube less than 24 hours before his killing spree, Roger spoke of his frustration at being rebuffed by women. Speaking with little emotion, while seated in his car and looking straight into a camera, he said "I am the superior one" as he wondered aloud why women didn't find him attractive.
Article continues below advertisement
His solution was, he said, to go on a shooting spree.
"I'm going to enter the hottest sorority house of UCSB and I will slaughter every single spoiled, stuck-up, blonde slut that I see inside there. All those girls that I've desired so much, they would've all rejected me and looked down on me as an inferior man if I ever made a sexual advance towards them."
Rodger stabbed three males in his apartment before taking to the streets in a black BMW. There he fatally shot two female and one male UCSB students. Rodger also hit two bicyclists with his car and seriously injured others with gunfire.
The memoir is expected to be released early next year.