Exclusive
Killer Elliot Rodger Had Xanax In System When He Shot 6 People Near The University Of California Santa Barbara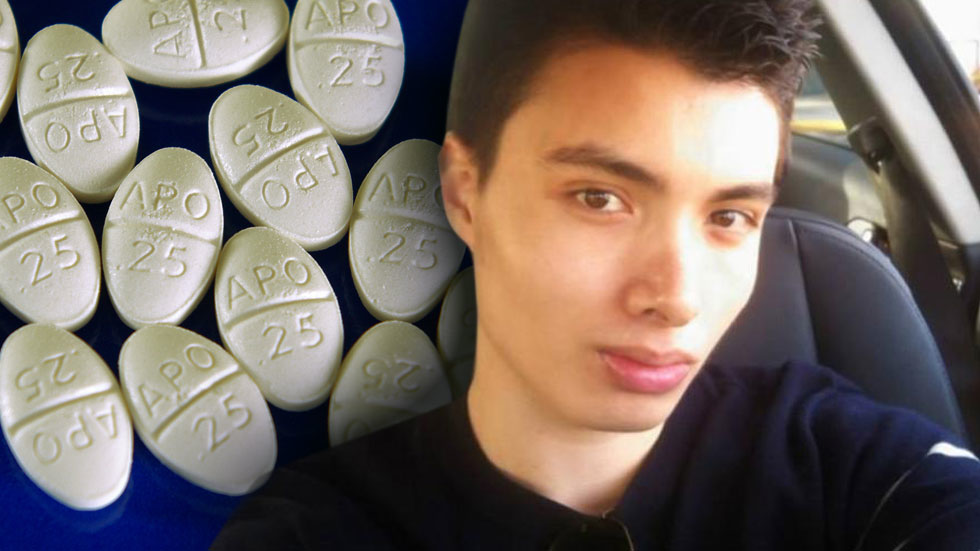 When student Elliot Rodger became unhinged last May and went on a bloody rampage in Isla Vista, California, killing six people and wounding 13 others before turning the gun on himself, his family and police immediately suspected drugs played a part.
Now a law enforcement insider exclusively confirms those suspicions to RadarOnline.com: Toxicology results for Rodger revealed he had Xanax in his system at the time of his death, but no other illegal drugs or alcohol were detected.
Article continues below advertisement
The only other substance found in the 22-year-old killer's system was caffeine, the insider reveals, noting that at the time of Elliot's death, there were no alcohol or illegal drugs present in his body.
Though Xanax is not illegal, officials and his family are convinced Rodger became addicted to the prescription pills and may have obtained them illegally.
Based on interviews with Rodger's parents, Peter and Li Chen (his father is famed Hollywood director Peter Rodger), the Santa Barbara Sheriff's Department "is being told that he was likely addicted to Xanax…Peter and Li have been doing basic research on addiction to Xanax, and based on what they have read, they believe the tranquilizer made him more withdrawn, lonely, isolated, and anxious," a source told RadarOnline.com after the shootings.
Compounding the issue, Rodger reportedly refused to take psychiatric medication prescribed by a mental health professional because he looked up the side effects, and determined he didn't need it.
Some of the Xanax had been prescribed to Elliot by a family doctor, reveals the law enforcement source — but exactly which one remains a mystery. Dr. Charles Sophy, who had been mentioned in Rodger's rambling manifesto did not prescribe the Xanax, and had not treated the troubled teen as a patient in almost two years, claims the source.
Article continues below advertisement
The FBI has served subpoenas to Rodger's other doctors after the tragic shooting spree to obtain medical records that would assist the Santa Barbara Sheriff's Department in their investigation. "Investigators are looking into Elliot's medical records to determine how much Xanax he was actually prescribed," the source notes.
The toxicology results have not yet been made public because "the events leading up to and after the shooting are still under investigation by the Santa Barbara Sheriff's Department," says the source.
Rodger's parents have been notified about their son's toxicology results.
The Santa Barbara Sheriff's Department did not immediately respond to RadarOnline.com's request for comment.