Elliot Rodger's Father & Parent Of Shooting Victim Emotionally Embrace In Wake Of Massacre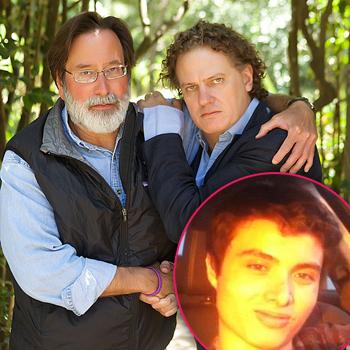 Article continues below advertisement
Martinez said that his son's death is a result "of craven, irresponsible politicians and the NRA.
"They talk about gun rights — what about Chris' right to live?" the grieving father asked. "When will this insanity stop? When will enough people say stop this madness? We should say to ourselves, not one more."
The photos of the meeting were released by advocate firm RALLY, an issue advocacy firm.
Watch the video on RadarOnline.com