Radar's Rock & Roll Hall Of SHAME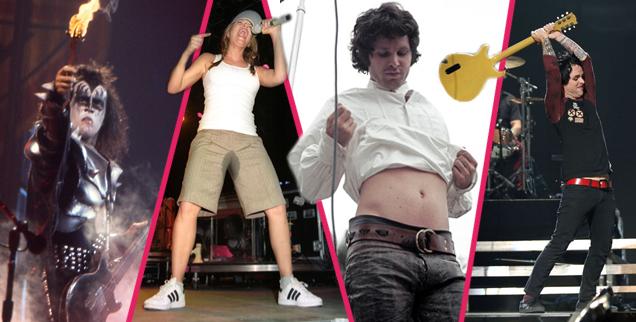 From the Stones to the Doors, we've got a look at some of the wildest moments in rock n' roll, right here on RadarOnline.com.
Article continues below advertisement
Steven Tyler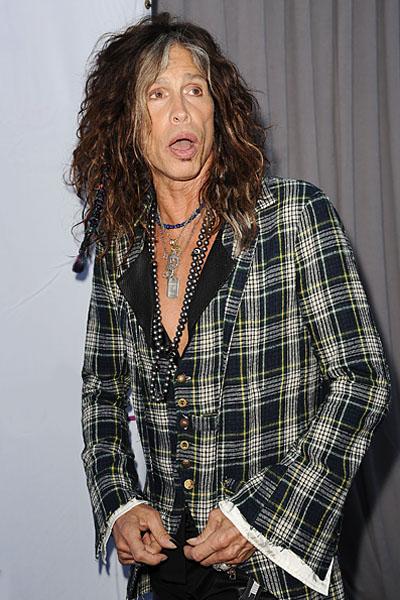 Steven Tyler/Aerosmith: The Aerosmith frontman has admitted to using cocaine, heroin and LSD. Although Tyler now says he's clean and sober, in 2009 he infamously tumbled off the stage during a concert in South Dakota after snorting Lunesta. He broke his shoulder, required stitches in his head, and had to cancel some of the band's tour dates.
Billie Joe Armstrong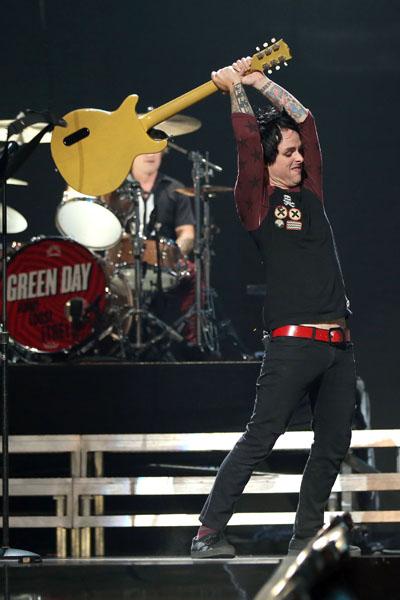 Billie Joe Armstrong/Green Day: In 2012, band frontman Billie Jo Armstrong freaked out onstage after he believed Green Day's set got cut so Usher could have more time at iHeartRadio Music Festival. "What the f***! I'm not fucking Justin Bieber, you mother***ers," Armstrong ranted onstage. "You've gotta be f***ing joking. I got one minute left!" Armstrong took the remaining minute to smash his guitar in front of shocked fans. The band soon announced Armstrong had gone into rehab "seeking treatment for substance abuse."
Article continues below advertisement
Amy Winehouse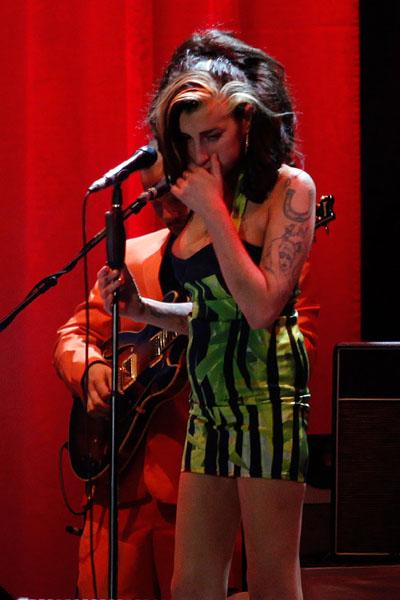 Amy Winehouse: The troubled R & B star sadly showed her fans the foreshadowing of what was to come during her disastrous last concert in Belgrade, Serbia in June 2011. Angry fans booed after the glassy-eyed "Rehab" singer slurred her words, sounded pitchy, and looked confused during the 70 minute performance. She later reportedly turned down her payment for the concert. Winehouse died of alcohol poisoning a month later, in July 2011.
Article continues below advertisement
James Hetfield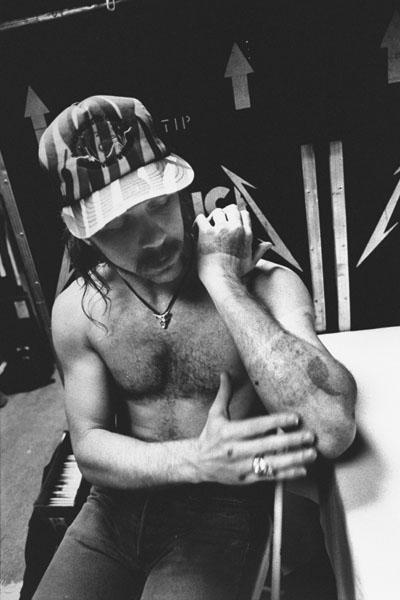 James Hetfield/Metallica: During a 1992 concert in Montreal, Metallica front man James Hetfield caught on fire after a pyrotechnics accident. He received second and third-degree burns on his hand, arm, and head and was rushed to the hospital. Luckily, the guitarist recovered and returned to the stage in just 17 days.
Article continues below advertisement
Elvis Presley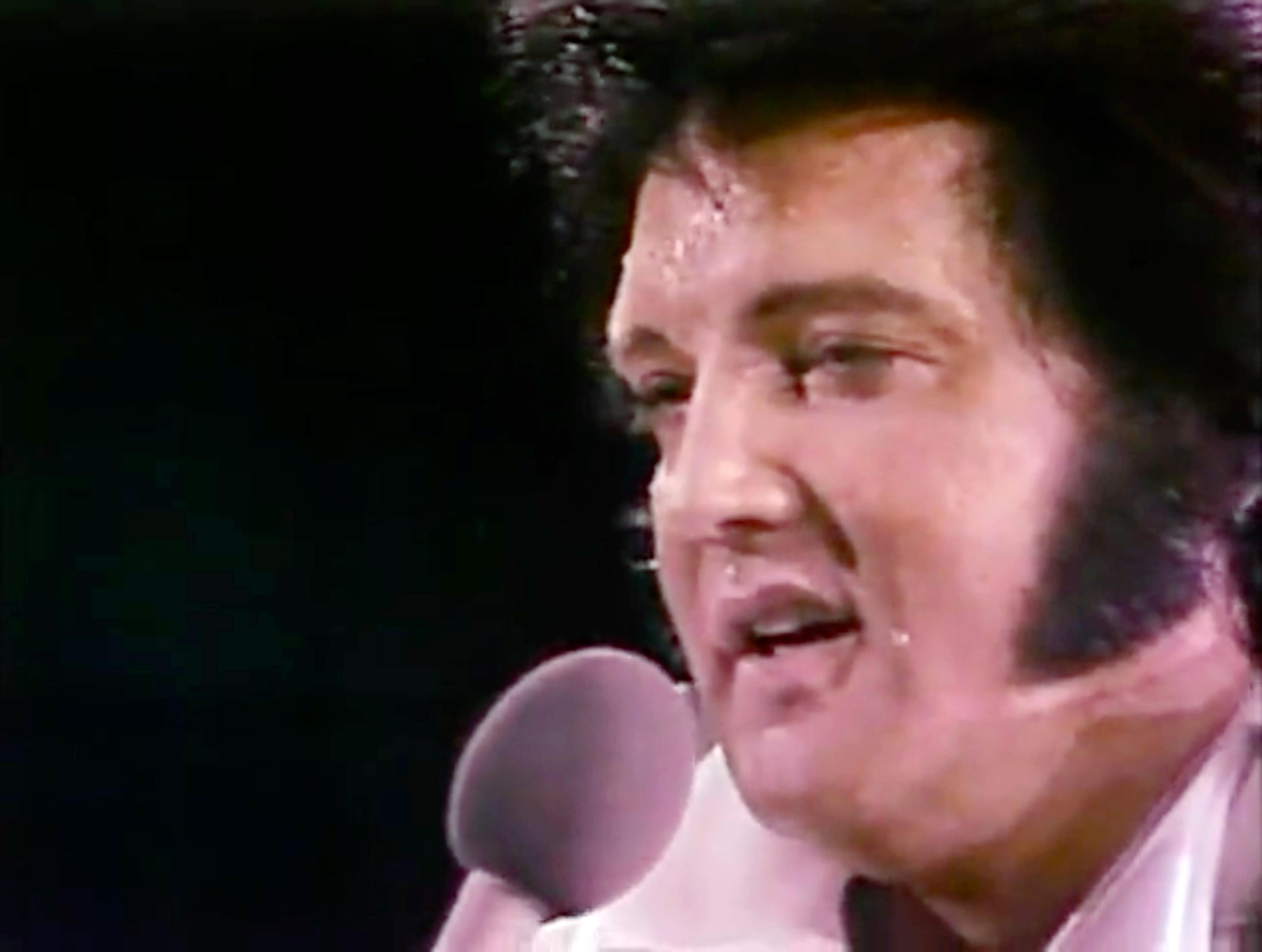 Elvis Presley: The King of Rock and Roll took amphetamines to keep up with his nonstop touring. Later, as a headliner in Las Vegas, Elvis' stage appearances were erratic, as he began to slur words, ramble incoherently, and forget lyrics. A friend claimed he saw an almost comatose Elvis being dunked in an ice bucket by his manager Colonel before one performance. Elvis finished his Vegas contract and died in 1977 after taking a lethal mixture of Valium, Demerol, codeine, and morphine.
Article continues below advertisement
John Bonham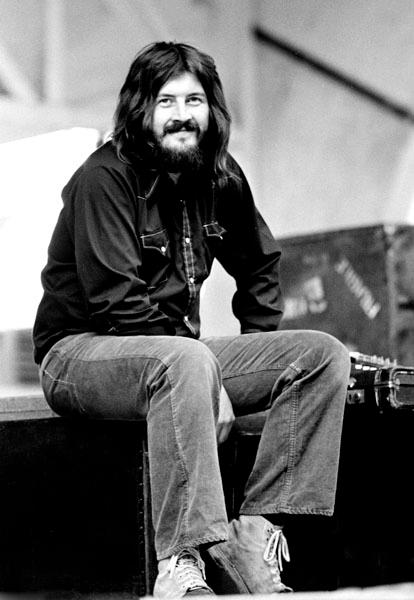 John Bonham/Led Zeppelin: The band's alcoholic drummer John Bonham's bad behavior at the Edgewater Hotel in Seattle, Washington has become legendary. He and manager Richard Cole allegedly stayed up all night catching fish off the balcony and later tied up a female groupie and used their catch in a kinky sex game. The whole incident was supposedly put on videotape. Led Zeppelin disbanded after Bonham died in 1980 at age 32 after going on a drinking binge and then asphixiating in his own vomit.
Article continues below advertisement
Duff McKagan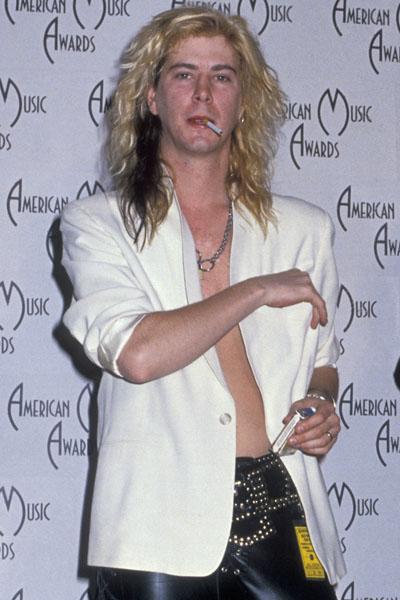 Duff McKagan/Guns N' Roses: In 1994, the group's bass player McKagan ingested massive quantities of drugs and alcohol -- causing his pancreas to explode backstage after a concert. The incident resulted in third-degree burns inside his body, but miraculously, McKagan survived to tell the story. "The pancreas expanded; it was overtaxed and it burst," he explained to The Huffington Post. "I wanted to die. I was pleading for them to kill me. The pain was so f**king brutal." McKagen got on a path to sobriety after the wakeup call.
Article continues below advertisement
Elton John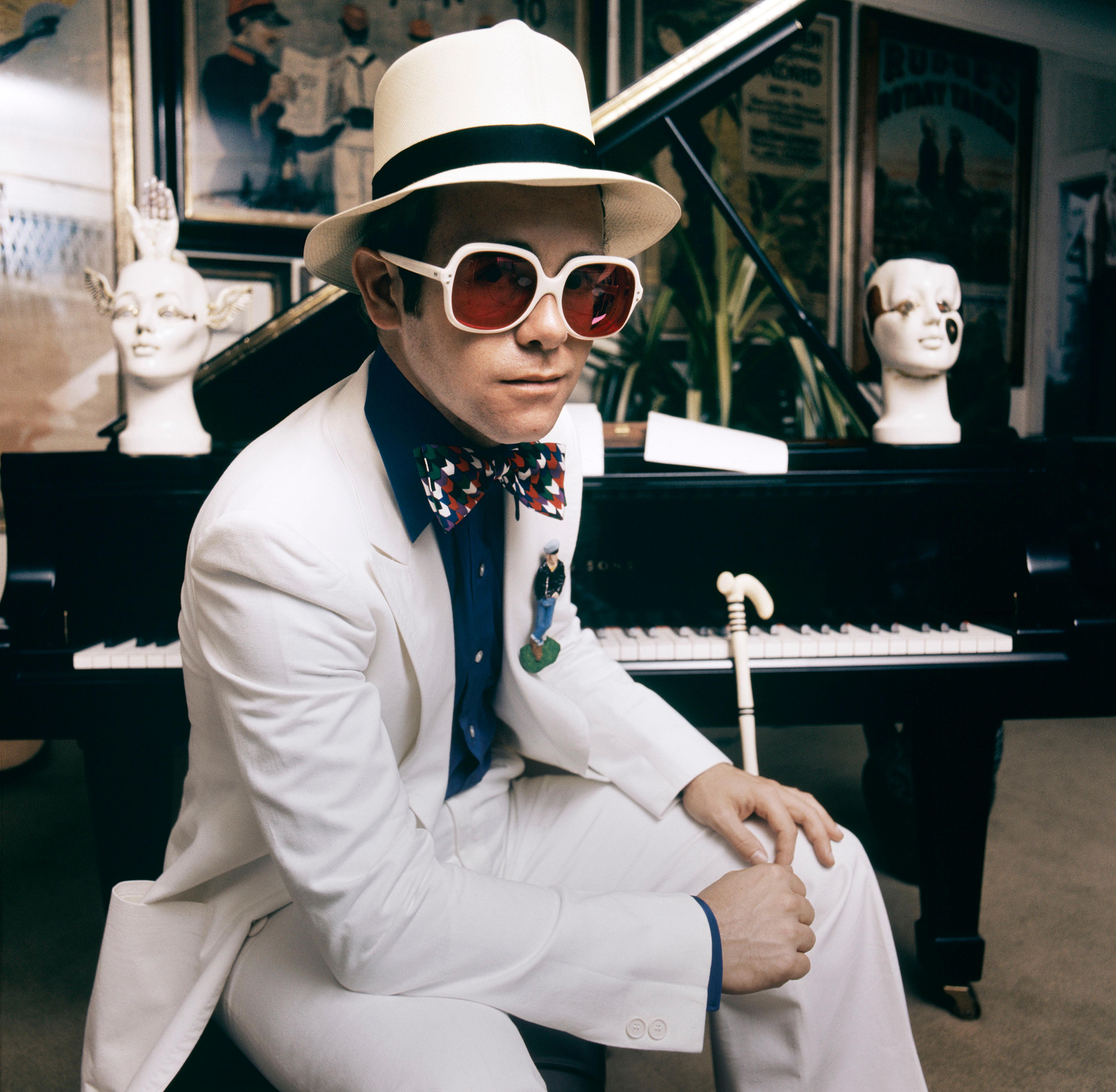 Elton John: The pop star was once a cocaine freak who would have seizures after doing the drug, pass out for a half hour, then wake up and snort more coke. During a party he threw in Hollywood, John did cocaine mixed with Valium, shouted, "I'm going to die!" and jumped from a hotel balcony into the swimming pool. The "Goodbye Yellow Brick Road" singer cleaned up his act in 1990. He recently said, "I could so easily have ended up like Whitney Houston. I'm sure I did as much cocaine as she ever did."
Article continues below advertisement
Travis Barker and DJ AM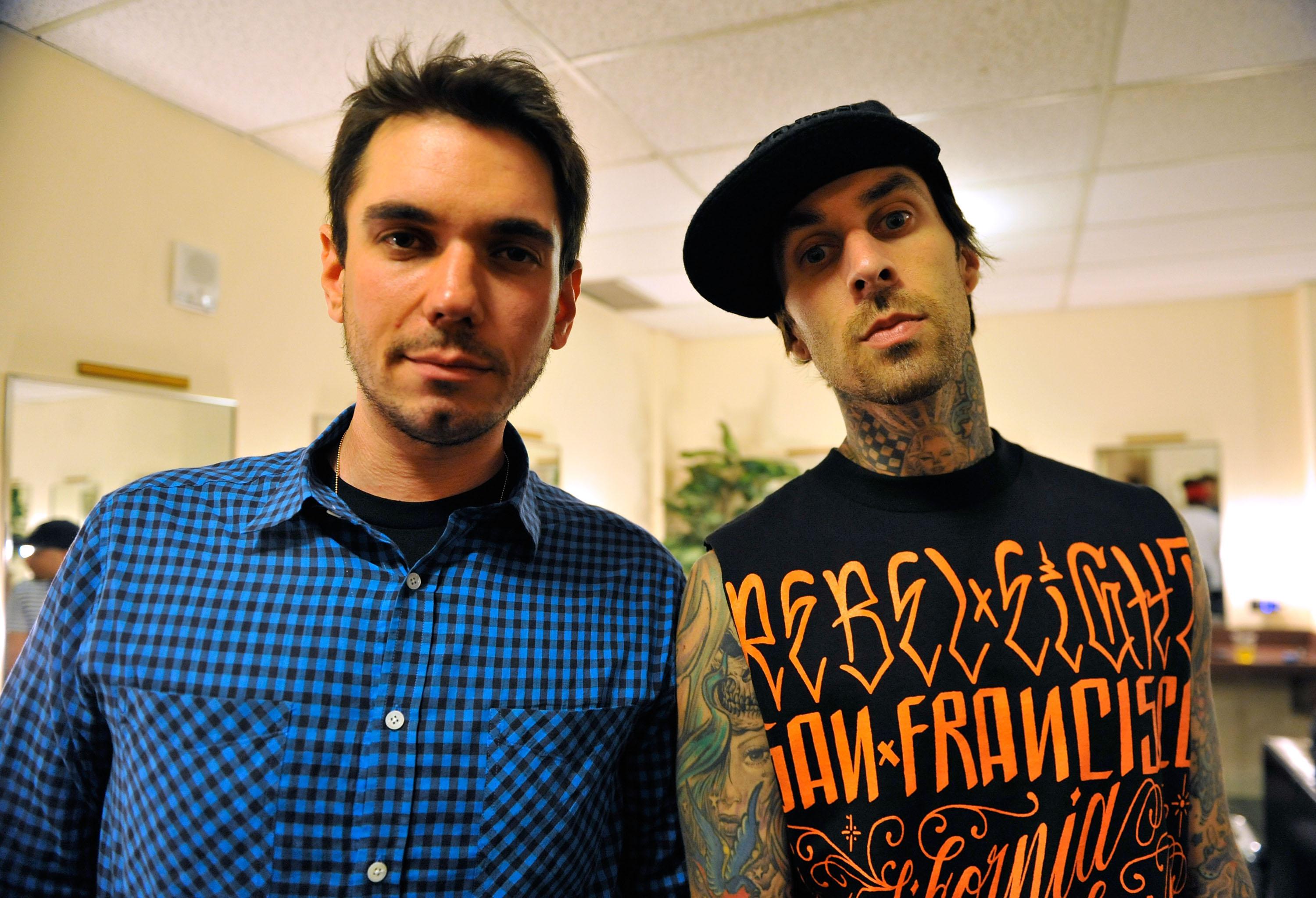 Travis Barker and DJ AM: In 2008, Blink-182 drummer Travis Barker and DJ AM, aka Adam Goldstein boarded what they thought was a routine flight after performing at a free concert in Five Points, South Carolina. But the Learjet 60 crashed into the runway lights near Columbia, South Carolina. Barker and Goldstein were the only survivors of the crash, which killed both Barker's personal assistant and his security guard. After cheating death, Goldstein died a little less than a year later of an accidental drug overdose.
Article continues below advertisement
Kid Rock and Tommy Lee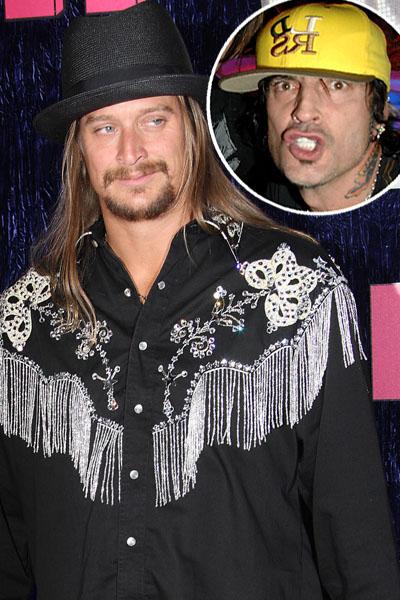 Kid Rock and Tommy Lee: Pamela Anderson's ex-husbands got into a shocking fight at the 2007 MTV Video Music Awards. The bad blood between the men over Anderson had been simmering for a long time and after Lee whistled at his ex-wife at the awards show, Rock slapped the Motley Crue drummer. When Lee tried to fight back, the other rocker punched him in the face! Lee was escorted out of the theater by security to end the fight.
Article continues below advertisement
Courtney Love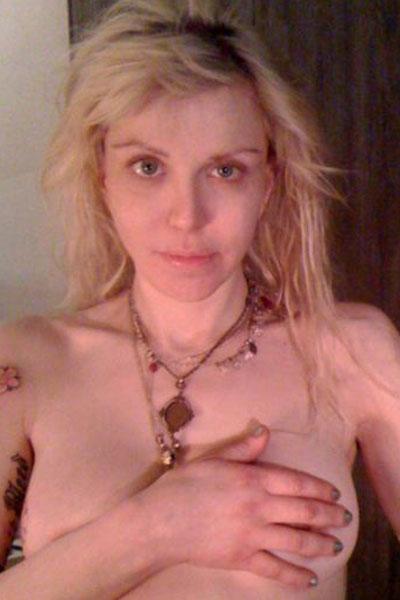 Courtney Love: In 2004, Kurt Cobain's widow and Hole lead singer Love was in the midst of promoting her album America's Sweetheart when she stopped at a New York Wendy's restaurant. The party girl rocker shocked the paparazzi by flashing her breasts at them – and then a total stranger, wannabe rapper Kofi Asare, leaned in and spontaneously suckled her bosom! The photos wound up in the tabloids and hastened Love's career slide.
Article continues below advertisement
Dave Matthews Band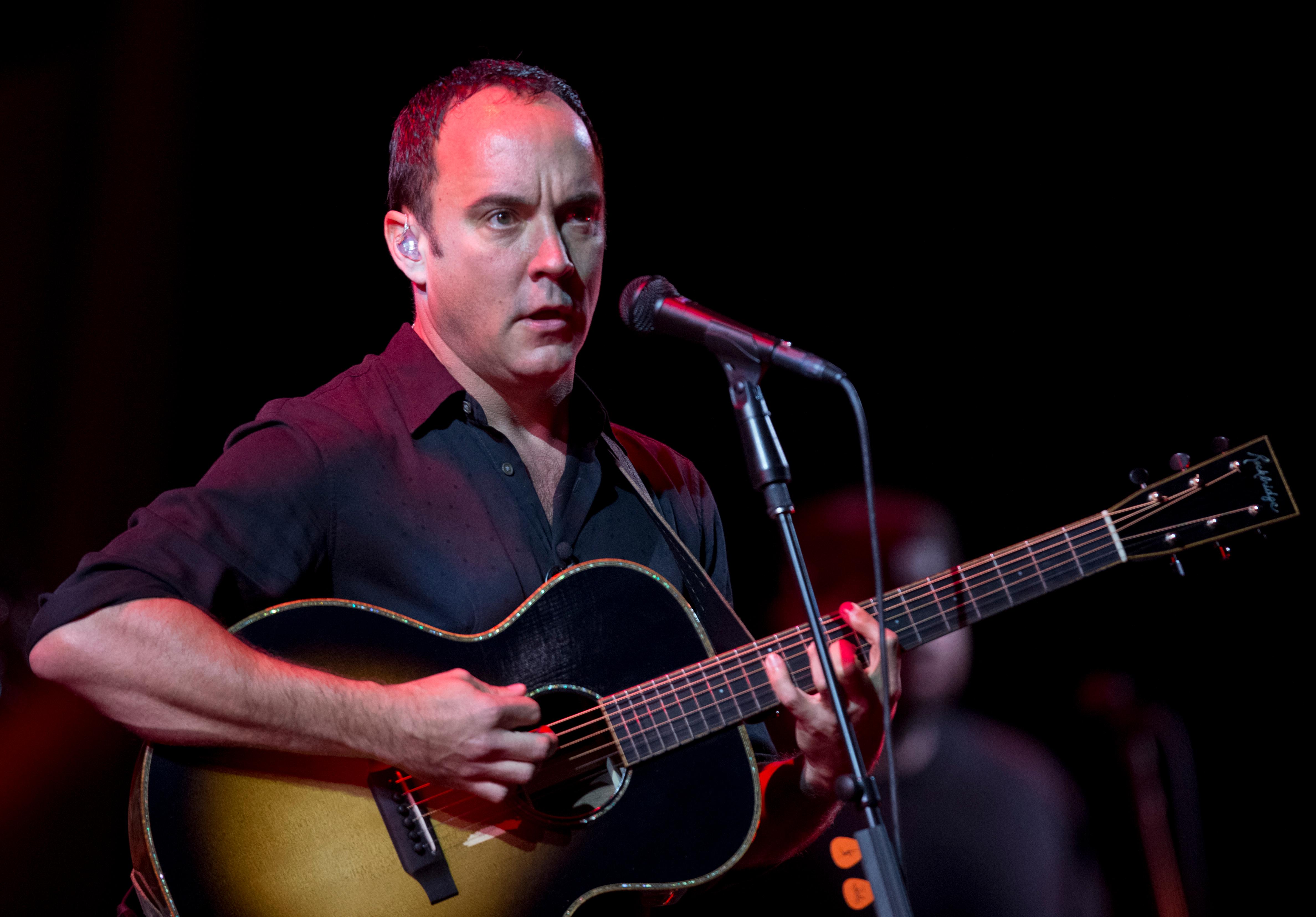 Dave Matthews Band: The group caused a big stink when its tour bus pooped on a crowd of unsuspecting tourists in 2004! Sightseers were soaked in urine and feces after 800 pounds of liquid human waste dropped from violinist Boyd Tinsley's bus into a tour boat on the Chicago River. The Dave Matthews Band's bus driver pled guilty to emptying the septic tank and the group shelled out $200,000 to settle a civil lawsuit.
Article continues below advertisement
Rage Against the Machine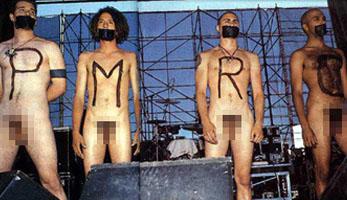 Rage Against the Machine: The edgy rock band went full frontal naked in Philadelphia to protest censorship during the Lollapalooza '93 concert. Frontman Zack de la Rocha and his three bandmates stood nude onstage with duct tape over their mouths and the letters "PMRC" painted on their chests to make a statement about the controversial parental advisory sticker on CDs. But the kicker was that Rage Against the Machine never actually performed that day!
Article continues below advertisement
Fergie
Fergie/The Black Eyed Peas: In July 2005, fans were treated to some black eyed pee when Fergie couldn't hold it in during a concert in San Diego in her camouflage pants! While at the time, the singer's spokesperson claimed the wet spot was sweat, Fergie later 'fessed up. "I had a few drinks before going on stage, but I didn't think to go to the bathroom," she admitted. "We were jumping around and my bladder just started, you know... That was and always will be the most embarrassing moment of my life. I can never live it down."
http://binside.typepad.com/binside_tv/2009/05/fergie-pee-incident-still-embassed-she-peed-in-her-pants.html
Article continues below advertisement
Ozzy Osbourne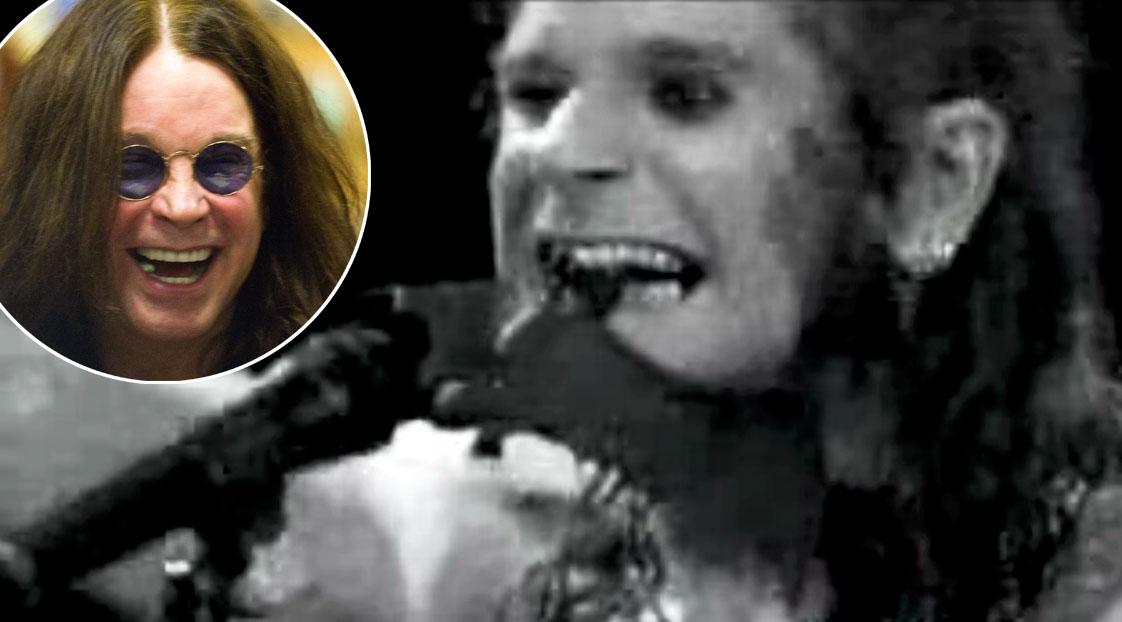 Ozzy Osbourne: The outrageous Black Sabbath rocker is known for his antics with animals. In 1981, Osbourne bit the head off a dove while signing his first solo record deal. A year later, in a more celebrated incident, he bit the head off a live bat that a fan tossed onstage in Des Moines, Iowa. Osbourne later said he assumed the bat was plastic; he was rushed to the hospital for rabies shots. The controversy wasn't through for Ozzy in 1982, however. Later that year, he was arrested for getting drunk and urinating on a monument honoring those who died at the Alamo in Texas—and got banned from San Antonio for a decade.
Article continues below advertisement
Grace Slick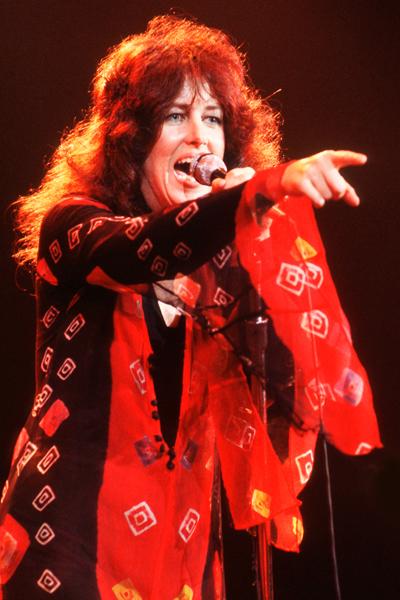 Grace Slick/Jefferson Starship: During a notorious 1978 concert in Hamburg, Germany, a drunken Slick verbally abused the audience, asking, "Who won the war?," calling the dumfounded fans "Nazis" and giving them the "Heil Hitler!" salute. Slick later said the night was about "dumb, drunken decisions" and remembered the crowd kept leaving but then coming back to see what she'd do next, train-wreck style. The other members asked Slick to quit the band; she did, but re-joined a few years later. In a 2012 interview, the "White Rabbit" acid rock icon said she was now completely sober.
Article continues below advertisement
Alice Cooper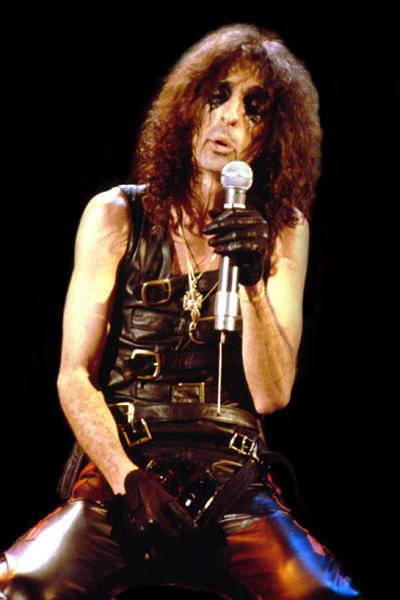 Alice Cooper: During the 1969 Toronto Rock and Roll Festival, the shock rocker threw a chicken that had ended up onstage into the crowd, thinking it would fly away. Instead, "the audience tore it to pieces," Cooper later recalled. The bizarre incident led to rumors that Cooper had bit the chicken's head off and drank its blood.
Article continues below advertisement
Donita Sparks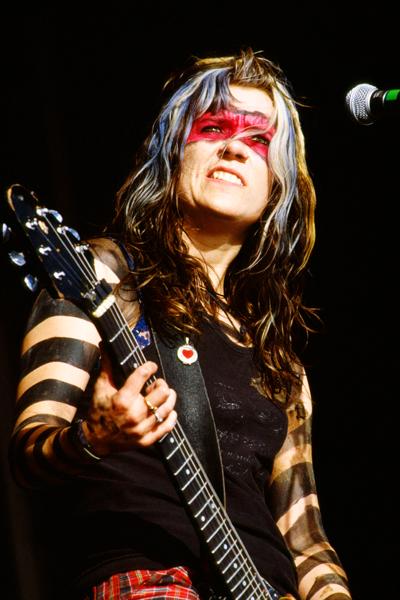 L7: During the UK's Reading Festival in 1992, audience members threw mud onstage after sound problems plagued the grunge band L7's set. Lead singer Donita Sparks responded by pulling out her tampon and throwing it into the crowd, yelling, "Eat my used tampon, f****ers!" Sparks later explained, "I needed to amuse myself." She never apologized and later in 1992, dropped her pants on England's live TV show The Word.
Article continues below advertisement
Gene Simmons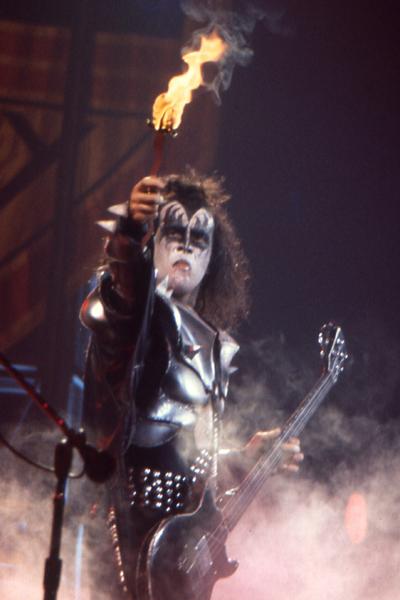 Gene Simmons/KISS: The KISS rocker is known for his long tongue—but his fire eating trick went horribly awry onstage during a 1970s concert where his hair going up in flames. In the book Nothin' To Lose: The Making of KISS (1972-1975), Simmons recalled that he didn't know it had happened right away. "All I remember is feeling some warmth, but I thought it was the lights." After KISS' road manager doused the fire, Simmons said, "I looked in the mirror and saw my hair on one side was two inches shorter."
Article continues below advertisement
Axl Rose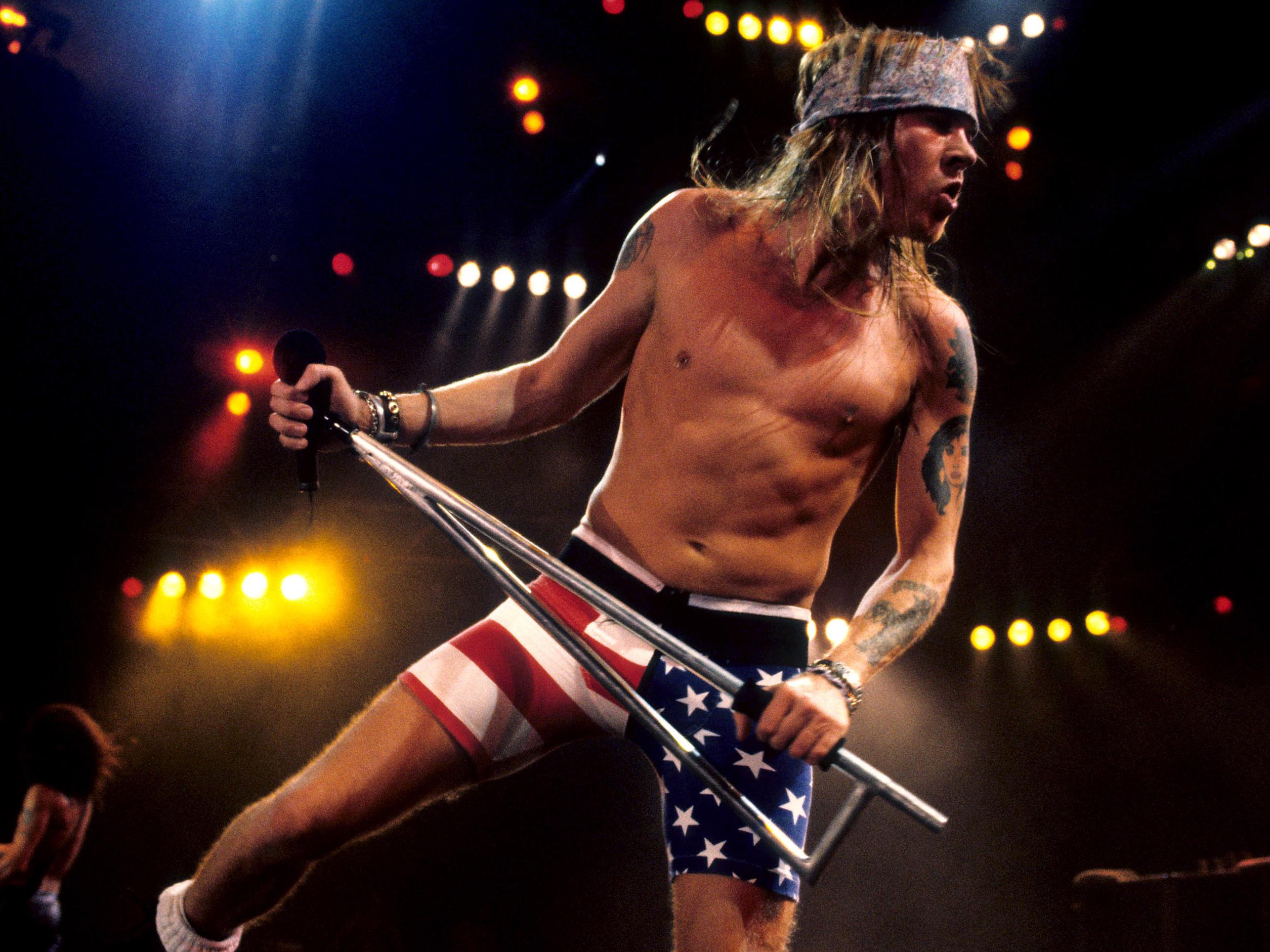 Axl Rose/Guns 'N Roses: The band's frontman sparked one of rock's worst riots in 1991 by attacking a fan during a bizarre performance in St. Louis. Rose was angry that there was a concertgoer with a banned camera—and security guards apparently weren't doing anything about it. He dove in and allegedly punched the fan, returned to the stage, and declared, "Due to lame a** security, I'm going home." Angry fans rioted, throwing bottles onstage, setting things on fire, and ripping chairs off their hinges. 60 people wound up in the hospital.
Article continues below advertisement
Bjork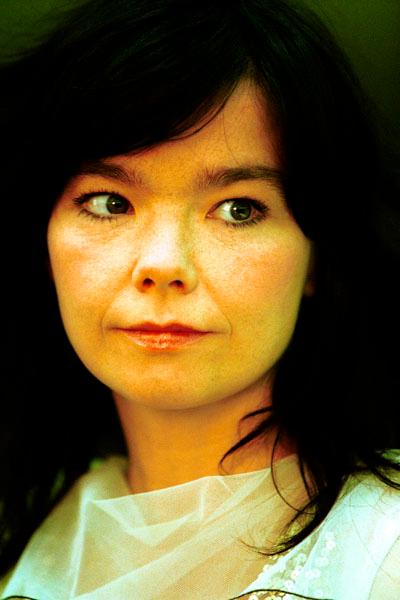 Bjork: The Icelandic pop star punched a reporter to the ground while traveling in Bangkok, Thailand in 1996. After British journalist Julie Kaufman shouted, "Welcome to Bangkok!" when Bjork arrived at the airport, the singer snapped, attacking her with her fists. Later, Bjork claimed she lost it because Kaufman had tried to question her son Sindri, 10. "Something broke inside me.... I only saw red," she said.
Article continues below advertisement
Wendy O. Williams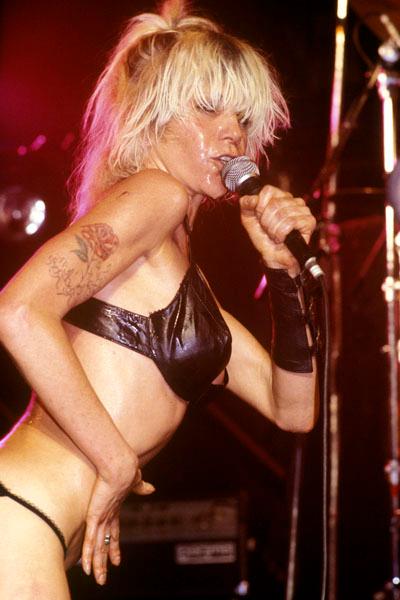 Wendy O. Williams/The Plastmatics: Miley Cyrus would have loved it! Williams, The Plasmatics' outrageous singer, got in trouble with the law in 1981 over a lewd performance in Milwaukee, Wisconsin. Cops showed up at the club after Williams allegedly simulated fellatio and masturbation with a sledge hammer. After Williams reportedly resisted arrest, cops pinned her to the ground, and she later needed multiple stitches above her eye. All charges against her were later dropped.
Article continues below advertisement
Rolling Stones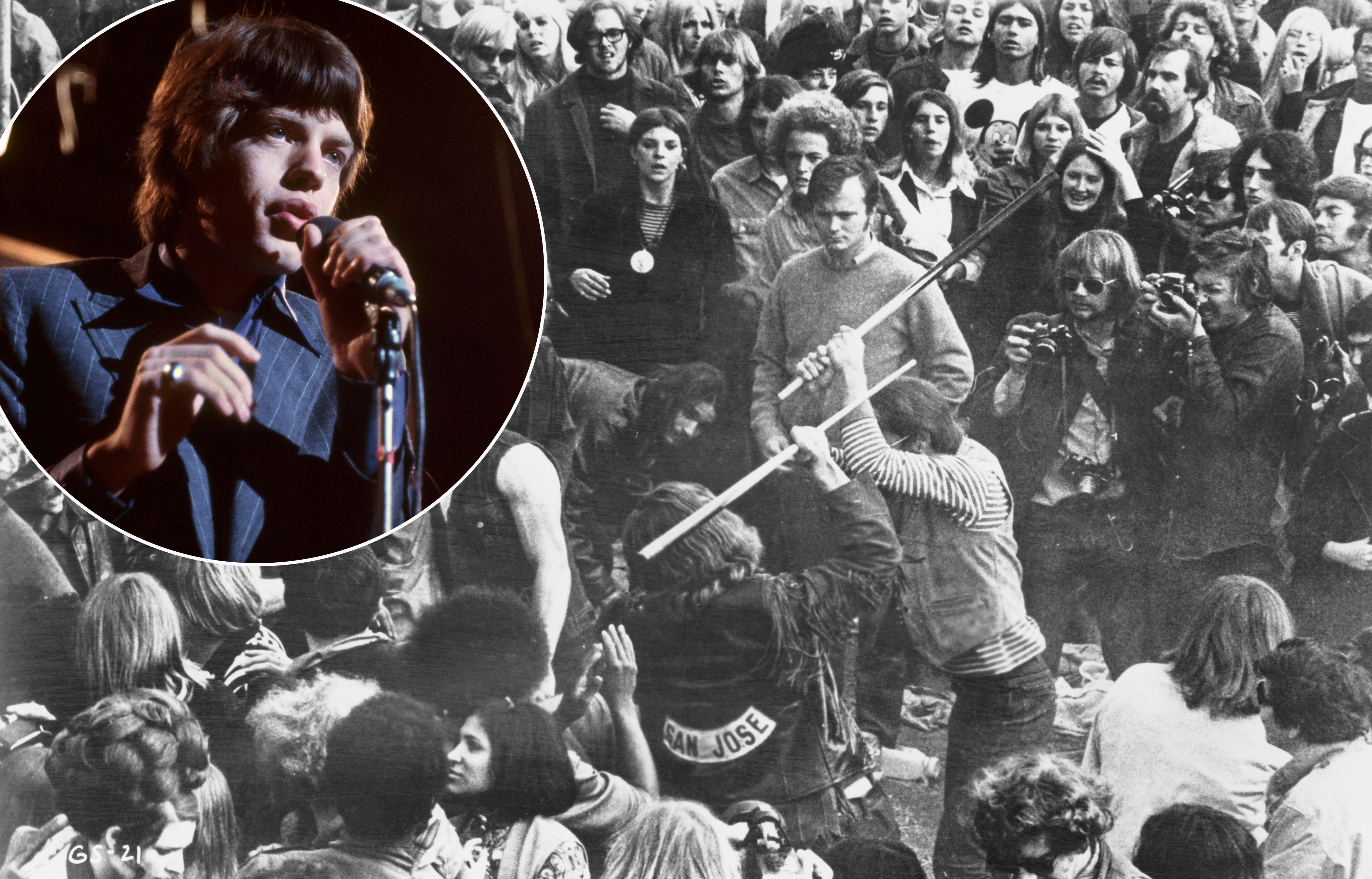 Rolling Stones: In the most shocking concert incident of all time, the Hells Angels, who had been hired as security guards for the Rolling Stones, beat up fan Meredith Hunter in the crowd at their 1969 concert at Altamont Speedway near San Francisco. Hunter drew a gun and was then knifed to death by Hells Angel Alan Passaro while the Stones played "Under My Thumb."
Article continues below advertisement
Ron Woods and Keith Richards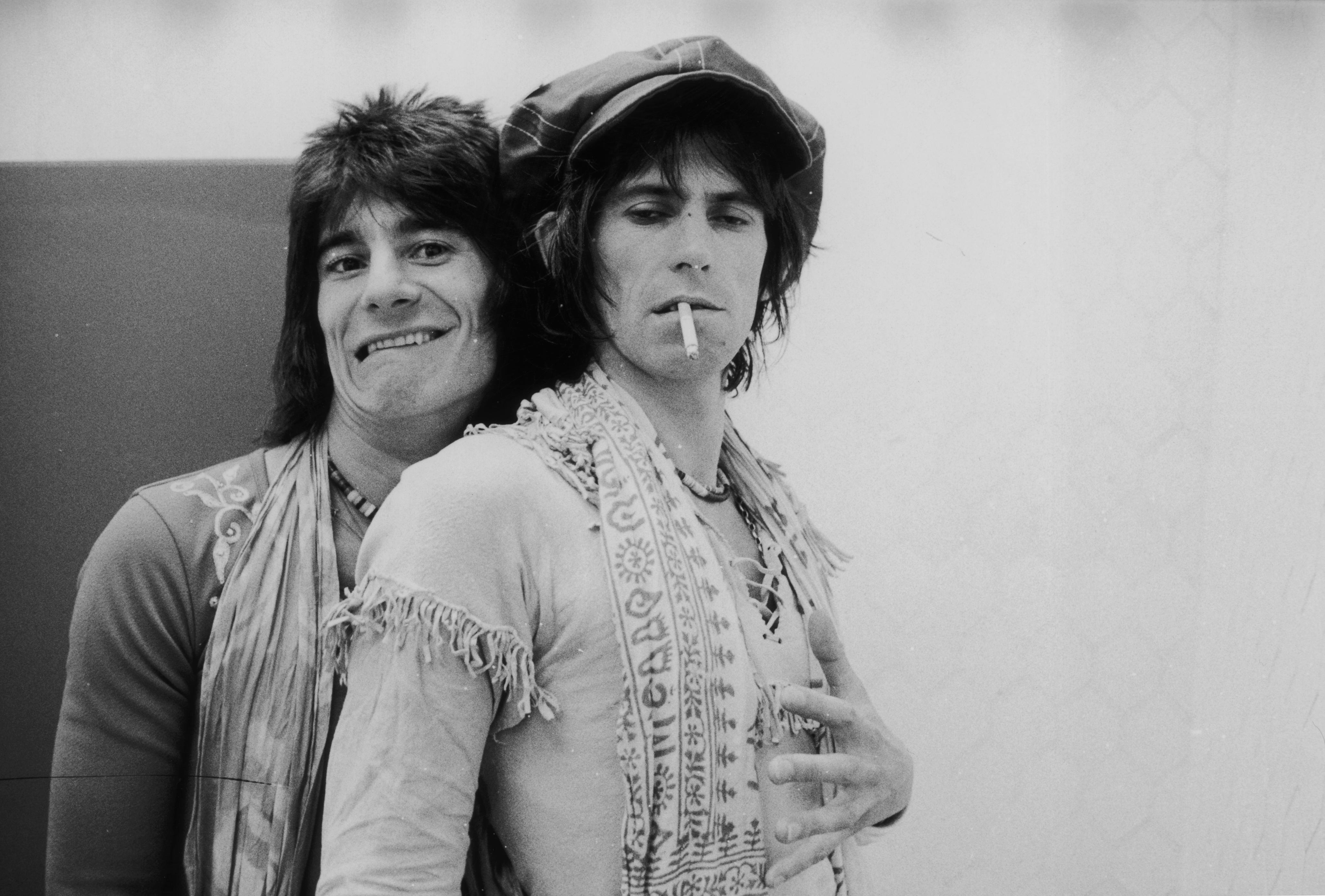 Keith Richards/Ron Wood/The Rolling Stones: While on their U.S. tour in 1975, police in Arkansas stopped Richards for reckless driving with Wood and their entourage. The cops towed the car (which the rockers had packed with concealed drugs) to the station and thousands of fans and journalists flocked into the town. Richards and the others got away with paying a fine for reckless driving. In 2006, Richards, known for years of drug use, made headlines when he fell out of a tree in Fiji and suffered a bad head injury, delaying another Rolling Stones tour. The guitar legend also sensationally said he once snorted the ashes of his late father – then claimed the story was only a joke.
Article continues below advertisement
Nikki Sixx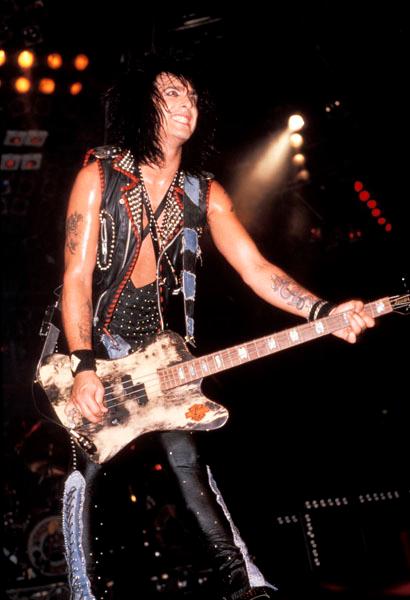 Nikki Sixx/Motley Crue: In 1987, when Mötley Crüe was touring as part of the Guns N' Roses Appetite for Destruction Tour, Nikki Sixx OD'ed on heroin. During the ride to the hospital, the bassist stopped breathing and was actually declared dead for two minutes. Adrenalin shots to Sixx's heart saved his life. He later said the near-death experience eventually put him in rehab. Motley Crue's 1989 song "Kickstart My Heart" was inspired by the overdose.
Article continues below advertisement
Frank Zappa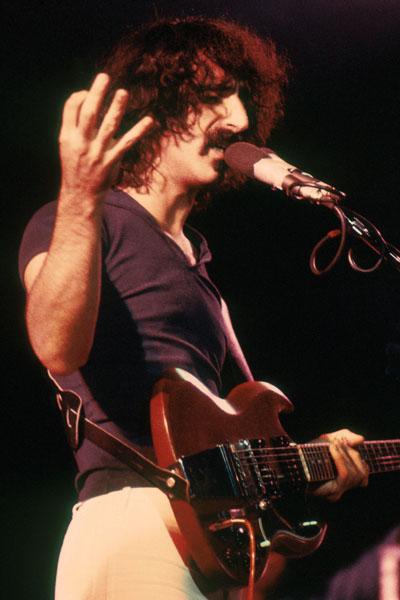 Frank Zappa/The Mothers of Invention: In 1971, the Montreux Casino in Switzerland was completely destroyed during a band performance when a fan fired a flare gun into the rattan-covered ceiling. The casino quickly caught fire and burned to the ground, but Zappa and his bandmates survived. The event inspired Deep Purple's song "Smoke on the Water." Just a week after the fire, another concertgoer, this time in London, pushed Zappa off the stage and he was seriously injured.
Article continues below advertisement
Iggy Pop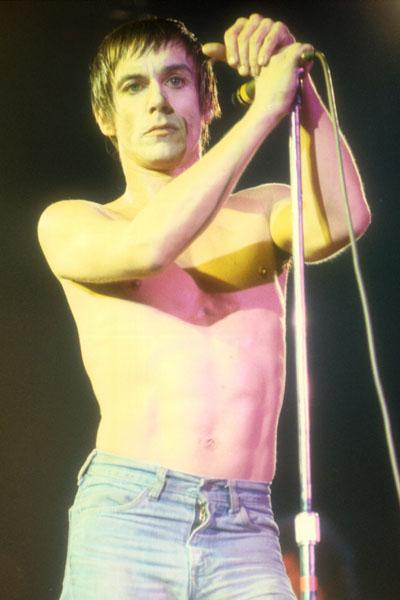 Iggy Pop: Before Iggy and The Stooges' Detroit concert in 1974, Pop taunted the Detroit motorcycle gang The Scorpions. When the gang members responded by turning up at the show and throwing broken glass, beer jugs, urine, eggs, ice, jelly beans, and shovels at Iggy and his bandmates, the singer didn't back down. He baited the crowd, saying, "You p****s can throw everything in the world… and your girlfriend will still love me." The concert culminated with Iggy challenging a biker to a fight; the rock star got his butt kicked.
Article continues below advertisement
Jim Morrison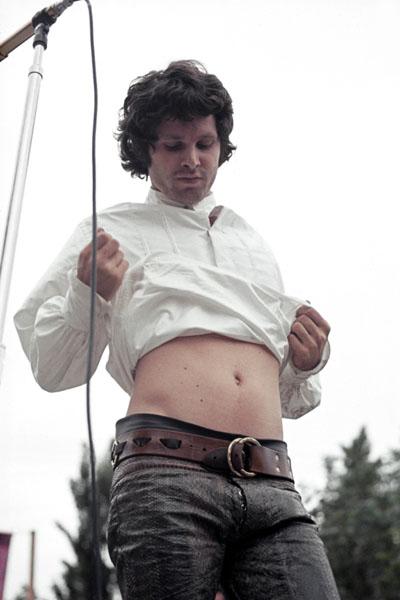 Jim Morrison/The Doors: In 1969, the drunken Doors' frontman encouraged the crowd to take off their clothes during a concert at the Dinner Key Auditorium in Miami. Morrison shouted at the audience, "Let's see a little skin, let's get naked." Morrison reportedly flashed his genitals and was later convicted of indecent exposure. A year later, Morrison had a nervous breakdown onstage and refused to perform, causing The Doors to stop giving concerts. He died in 1971 at age 27.
Article continues below advertisement
Keith Moon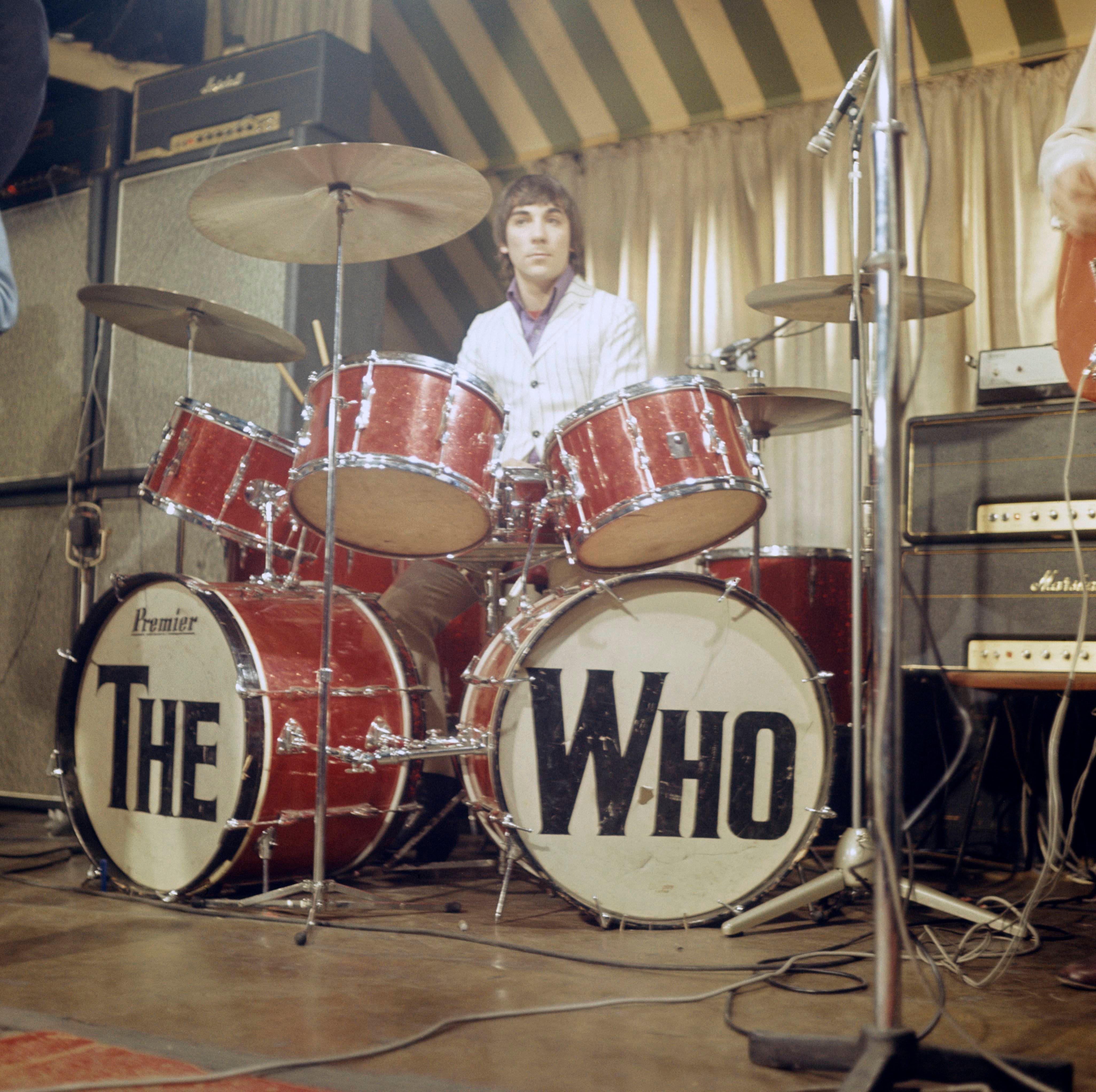 Keith Moon/The Who: The British band's drummer, already famed for blowing up toilets in hotels with explosives while on tour, pulled off his most incredible stunt in 1967, when he drove a Lincoln Continental into a Holiday Inn pool in Flint, Michigan. In 1973, after the druggie musician passed out during a Who concert in San Francisco, an audience member finished the concert on drums for Moon. The drummer died of a drug overdose in 1978.
Article continues below advertisement
Scott Stapp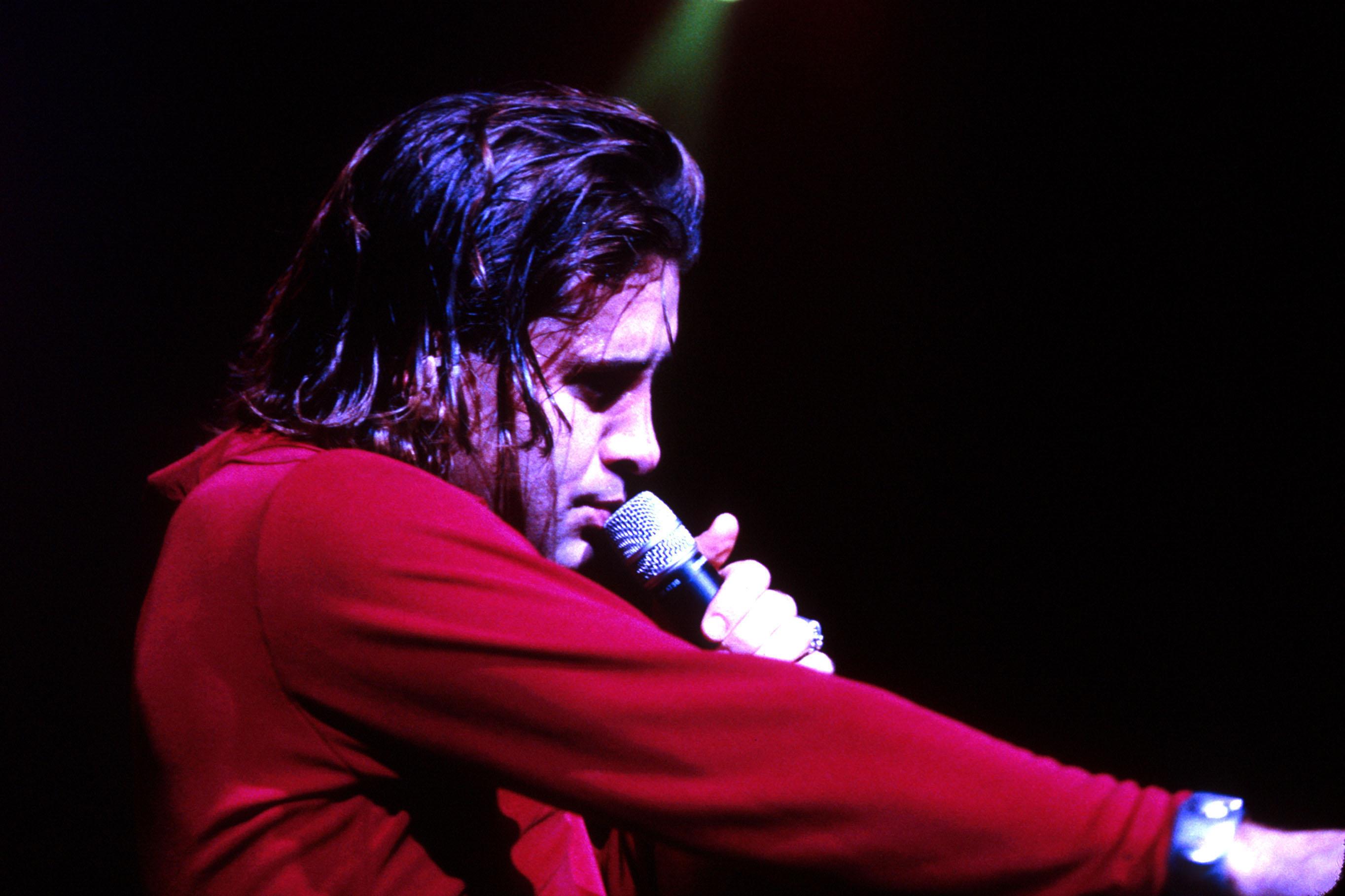 Scott Stapp/Creed: In 2002, fans sued to get their money back after a Creed concert in Chicago went terribly wrong. According to a lawsuit filed after the concert by four attendees, lead singer Stapp "was unable to sing the lyrics of a single Creed song. Stapp left the stage on several occasions during songs for long periods of time, rolled around on the floor of the stage in apparent pain or distress, and appeared to pass out on stage during the performance." The band apologized but didn't offer refunds while Stapp denied he had passed out onstage. A year later, however, Creed broke up, partly because of Stapp's substance-abuse problems. They've since reunited. The fans' lawsuit was thrown out of court.