Leah Remini Says Leaving Church Has Been Her 'Second Chance At Life'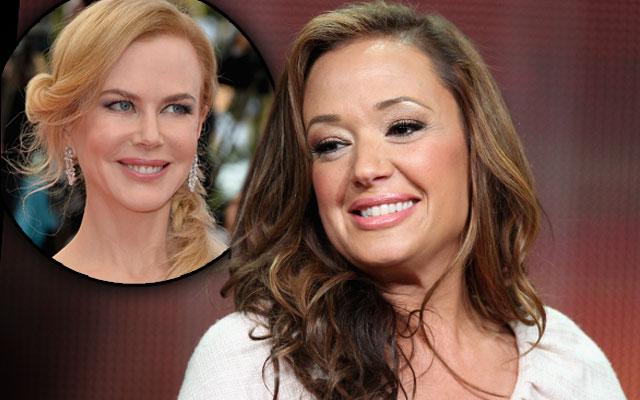 Leah Remini said leaving the Church of Scientology has been "like a rebirth," leaving her feeling that she's "been given a second chance at life, and so has my family."
The King of Queens star, 45, told People that she's "lucky and blessed" that her family hasn't shunned her in the wake of her 2013 defection from the David Miscavige-led institution, as her relatives "simply put family ahead of the church ... which is often times not the case with Scientology families."
Article continues below advertisement
Of course, the outspoken star's barbs haven't come without backlash — in the wake of the latest story, the church said that she's "self-absorbed," and has exploited "her former faith as a publicity stunt" to feed her "insatiable craving for attention."
But the Jennifer Lopez confidante said she expected the hostility from the church she spent more than 35 years in.
"It's what they do," Remini said. "I understand what they're doing and why they're doing it ... I was just hoping they'd be a little more imaginative."
Another prominent actress whose locked horns with the church — Nicole Kidman — served as an inspiration and a "guardian angel" during the toughest of times, Remini wrote in her new memoir, Troublemaker: Surviving Hollywood and Scientology.
Remini wrote that after leaving the church, she "sometimes felt adrift," she thought about how Tom Cruise's ex was able to brave the storm after leaving the church under bad circumstances, getting labeled a "suppressive person," meaning all of her friends and associates from the church were guaranteed to shun her moving forward.
"Although I never met her or attempted to meet her, I thought about her a lot," Remini said. "She was declared an SP and left the church, and she's doing okay. Her career is still going, and she has a husband and family… Just remember Nicole Kidman. She left and she's OK."
Troublemaker: Surviving Hollywood and Scientology is available in stores now.