Kristen Doute Slams Ex James Kennedy: He's 'Belligerent & Immature!'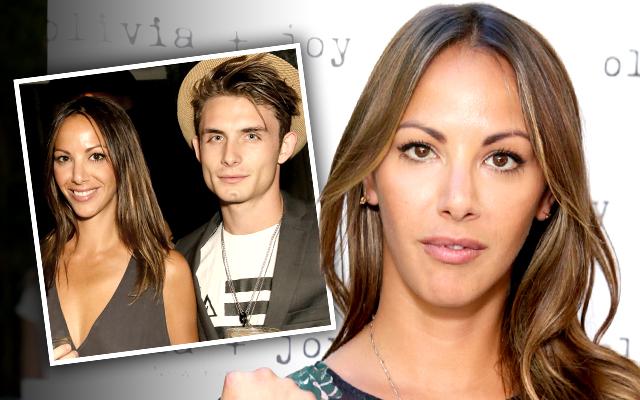 Season Four of Vanderpump Rules has just begun, but the drama is already at an all-time high! In an exclusive interview with RadarOnline.com, fan fave Kristen Doute revealed the nasty details of her recent breakup with James Kennedy.
In the season premiere, Doute and her boyfriend Kennedy were clearly on the outs.
The episode showed Kennedy implying that Doute had a drinking problem, screaming at her for showing up at his work place, and then making a drunken fool of himself at Scheana Marie's birthday party, which upset Doute.
Article continues below advertisement
Now, months after that first episode was filmed, Doute confirmed she has split from Kennedy and moved on.
But she still has a problem with the way he treated her when they were together.
"He's a little immature, belligerent, maybe an a**?" Doute told RadarOnline.com exclusively. "It's no big shocker that we break up."
"I got sick of taking care of him and cleaning up his messes," Doute continued. "His drinking and belligerence ... maybe I got a taste of my own medicine from my previous behavior, but I'm definitely not proud of the way he's treated me."
In the first episode, Kennedy tried to make others believe that Doute was spending too much time drinking, but then overindulged himself.
"In the first episode, between James and I, I wasn't the completely sh**faced, lying, belligerent one," Doute insisted. "He just embarrasses himself."
Doute says Kennedy's lies will only grow worse throughout the season.
Eventually — as it is teased in the trailer — Kennedy leaves Doute and starts hooking up with new cast member Lala Kent.
Article continues below advertisement
"Lala is not my favorite person," Doute said. "When I first found out about the possibility of them hooking up — whether when it was when we were together or not together — I tried giving her the benefit of the doubt. But she reminds me too much of James. I don't have time for people like that."
But for Doute, Kennedy did help her get back into the dating game after splitting from Tom Sandoval.
"He had a purpose in my life," Doute admitted. "He was my rebound to get over Tom."
And now, Doute has found someone else.
"I am dating, and it's not James, so that's exciting," she said.
Vanderpump Rules airs on Mondays at 9:00 PM EST.