Jimmy Fallon's Drinking 'Catching Up To Him'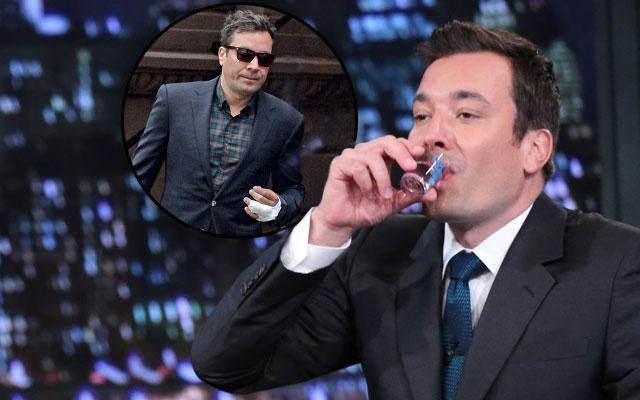 New details are emerging about Jimmy Fallon and his battle with the bottle — and it's no laughing matter.
"They're trying to minimize the backlash by making a joke of these incidents, but they won't be able to cover for long," an insider told In Touch of Fallon's loved ones, adding the Tonight Show comedian has shown up to work in the past "smelling of alcohol."
While the insider says Fallon "likes to let loose after work," his wife Nancy Juvonen, 48, isn't having it anymore. "They have two daughters Winnie, 2, and Frances, 11 months; Nancy works, and she doesn't have time to babysit Jimmy, too," says the insider.
Article continues below advertisement
As RadarOnline.com reported, a Fallon confidant said NBC Entertainment chief Bob Greenblatt and Tonight Show Executive Producer, Lorne Michaels, "have recently had several very frank and honest conversations about Jimmy." The head honchos debated whether they need to intervene after Fallon injured his right hand on a broken bottle just months after he severely injured his left hand when he tripped and his ring got caught on a table, nearly severing it.
The insider notes that Fallon "feels a tremendous amount of pressure" to keep his show on top, especially after the 41-year-old star signed a six-year, $72 million contract. However, adds the source, "He's been drinking way too much. It's all finally catching up to him."