Exclusive: Justin Bieber Snubs Charlie Sheen Before 'Today' Interview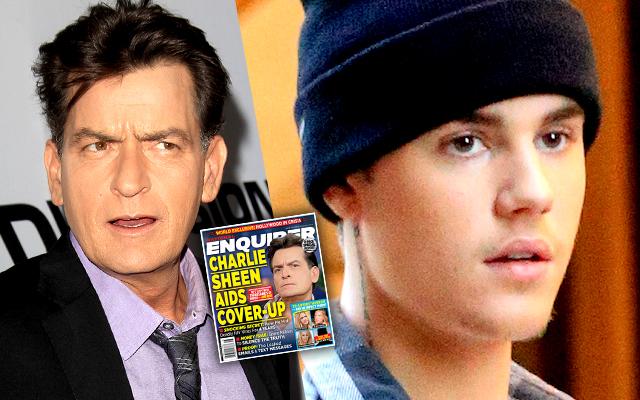 BY Dylan Howard & Melissa Cronin
RadarOnline.com has learned that Justin Bieber is doing everything in his power to avoid Charlie Sheen when the two appear on Tuesday's Today show.
"Justin's team has requested the dressing room away from Charlie," a show insider tells Radar. "They want to make sure he's as far away from Charlie as possible."
Bieber was scheduled to appear on the morning program before Tuesday, but his appearance got rescheduled due to the terrorist attacks in Paris.
Article continues below advertisement
Additional reporting by Jen Heger & Andrea Simpson