HIV-Positive Charlie Sheen Paid Out Up To $10 Million In Cover-Up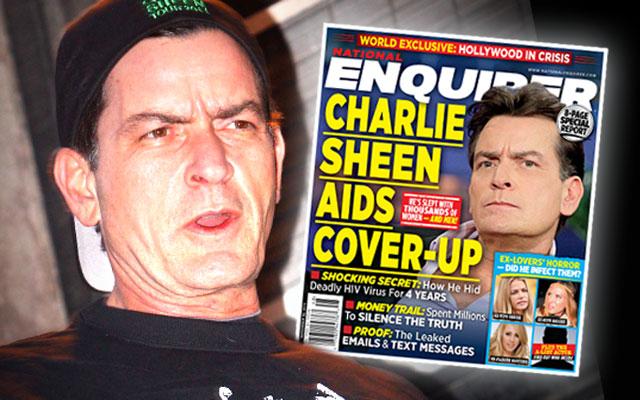 BY Dylan Howard & Melissa Cronin
Charlie Sheen has spent millions in his desperate bid to keep his HIV-positive status from leaking out. However, The National ENQUIRER broke details of the cover-up scandal on Monday.
According to the publication, 50-year-old Sheen gave one sex partner a financial settlement, which included a home in Los Angeles, to keep his secret safe. And a number of women are currently involved in lawsuits concerning his infection.
Article continues below advertisement
One source close to Sheen claims he has given at least $5 million in hush money to his potential victims.
Sheen's ex-fiancée, adult film star Scottine Ross, blasted, "I don't ever want to see that guy's face again, unless it's in a f----ing courtroom!"
The National ENQUIRER reported that Ross accused Sheen of possibly exposing her to HIV. And as RadarOnline.com reported in October, Ross was demanding $5 million as part of a hefty payoff following their split.