Amber Slams: Teresa Is Exploiting Her Kids 'For A Paycheck'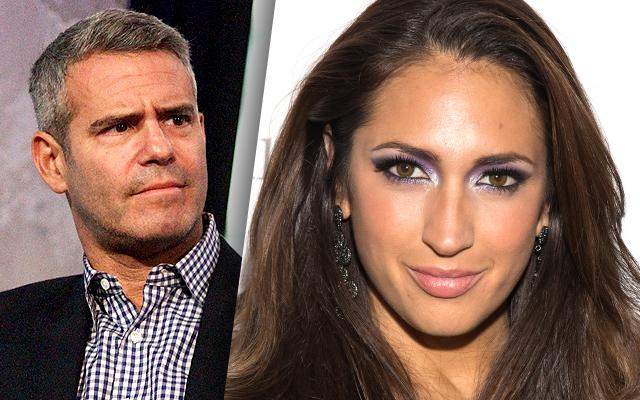 Although Teresa Giudice is still locked away in prison, her husband Joe and daughters have all gotten a lot of screen time in recent weeks on RHONJ: Teresa Checks In. Now, her costars Amber and Jim Marchese are speaking out to RadarOnline.com to slam the decision to put this tough time on TV, insisting the Giudices are "exchanging their kids' mental health for a paycheck!"
Gia, 14, Milania, 9, Gabriella, 8, and Audriana, 3, were all front and center on the show, which Jim recently called a "dark endorsement of criminal behavior and exploitation of children."
Article continues below advertisement
Andy Cohen hit back, calling out the Marcheses for putting their own kids on TV too, but now, Amber tells Radar that it's not the same situation at all.
"I usually remain silent regarding all Real Housewives of New Jersey shenanigans, especially Andy and Bravo's judgments of what makes 'RHONJ' great, however he publicly criticized my decision to include my children on the show," she said. "They crossed a line and so now, they get my iron fist response!"
"Jim and I, as parents only had our children participate in family events, such as ginger bread house making, a fall harvest party, and a cute kid's commercial for our family business," Amber insisted. "We never had them in 'adult situations' or speaking about 'adult issues.'" Like prison?
"We have all had difficult times in our lives: Melissa and Joe Gorga moved into a rental for a while; Jackie and Chris Laurita spend thousands on care for their son; and Jim and I have had our challenges," she continued. "We are not having our children eat of off 'Gucci plates,' nor are we living in a home that the mortgage is unpaid."
Article continues below advertisement
In short, she thinks that the Giudices don't have their kids' best interests at heart.
"One of the things about Melissa, Jackie and I remains constant: we focus on our children and their best interests," she said. "The same cannot be said for Teresa and Joe G. They are literally exchanging their children's mental health for a pay check!"
What's more, besides calling Teresa a bad mom, she took time to claim she's a bad friend too!
"Melissa and I have been friends for about 15 years and Jacqueline and I for a year and a half or so. I have first hand witnessed how Teresa has treated her friends and family," she said.
"Teresa used me, pretending to be my friend, but all the while she was setting me up to take the brunt of the Victoria Ghotti scandal! It was no accident that Teresa picked me to go with her to hear that disgusting rumor about the twins, and it also was not a coincident that Tre was not in Florida when it came out."
Article continues below advertisement
After all that she has been through, Amber said this is the time to stand up for herself.
"I have remained silent on this subject for so long because karma seemed to be taking a life on its own for all of the awful things she has done to people," Amber said. "She is sitting in jail. But the truth of the matter is, she went to great lengths to humiliate the twins and their families; she has been cruel to Melissa, and she has been cruel to Jacqueline. That is the absolute reality of this all."
"I always say, you cannot always tell who the anchor truly is in a family or group of friends, until they are gone," she concluded. "It is no coincidence, there has been no drama in the last eight months of Teresa's prison stint and all of us are still friends!"