Tamra Claims Daughter 'Did Not Write' Nasty Facebook Rant Slamming Her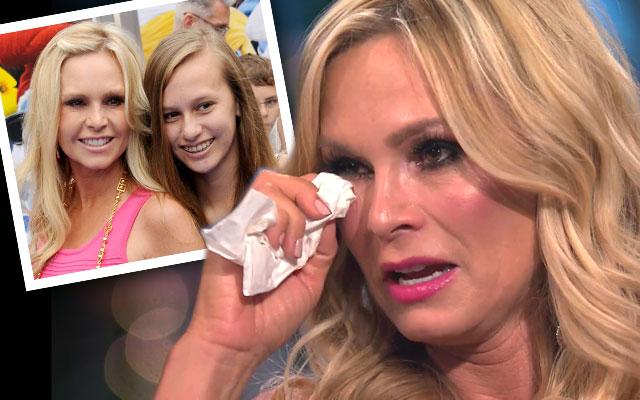 Tamra Judge said she didn't think her daughter Sidney Barney wrote an emotional rant aimed against her in a Facebook post, implying that it was the work of her ex-husband, Simon.
"I can guarantee she did not write it," the Real Housewives of Orange County star said on her Twitter page while responding to questions and comments from her followers. "I think we all know who did."
Asked what actions she could take in response to the alleged misdeeds on her ex's part, Judge wrote, "I've tried everything. Trust me ... we all miss her," adding a crying emoji for emphasis.
Article continues below advertisement
As RadarOnline.com previously reported, the teen took to Facebook Wednesday and said that her mother looks at her as "just another storyline that feeds her fame and her wallet," and is someone who "does not know how to tell the truth."
Judge acknowledged that she takes responsibility for the longtime rift with her daughter, stressing that she's "not blaming anyone" for their falling out. (In her Facebook post, Sidney said Judge has been "mentally/verbally abusive and not a mother" to her.)
When one user encouraged her to stay strong, noting that her daughter came back to her after a long estrangement, Tamra wrote, "I hope it turns out that way for me too."