Horror On Campus! Audio Of Oregon College Massacre Released & More New Developments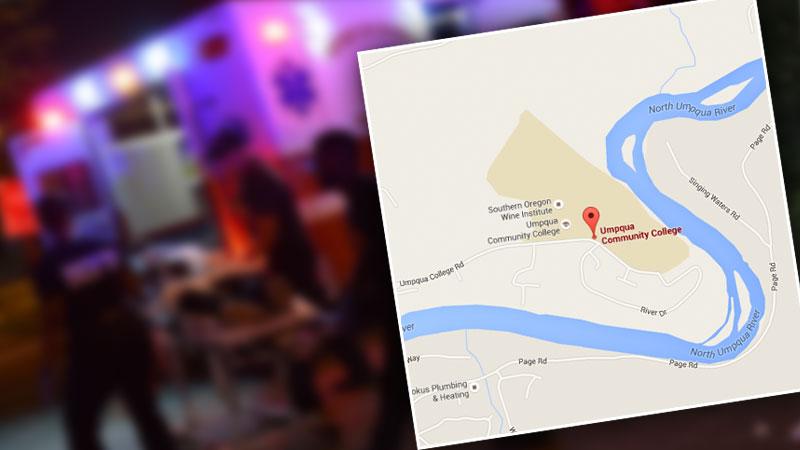 The bloodbath is over at Umpqua Community College Campus in Roseberg, Oregon. But after a shooter on campus left at least 15 people dead, and at least 20 more wounded, the process of trying to find out why and how this happened has just begun.
Authorities have not released the identity of the killer, but did say that the shooter opened fire this morning inside of the East Snyder Hall Science Building, where classes were actively underway. Oregon Governor Kate Brown confirmed that the shooter was a 20-year-old male.
Article continues below advertisement
In a press conference Thursday, Douglas County Sherriff John Hanlin made the following statement:
"At approximately 10:38 this morning, the communication center received phone calls from the college regarding an active shooter in one of the classrooms at the college. Upon arriving at the college, officers engaged with the suspect and there was an exchange of gunfire."
A former Navy Seal on the scene, Jonathan Gilliam, told the news outlet that they were exchanging gunshots with the shooter and that the shooter was killed in the volley.
Indeed, dispatch audio from the Douglas County Oregon Safety Public Response team obtained by RadarOnline.com captures dialogue between cops and responders as the incident unfolded. In one section, a responder can be heard saying, "suspect is down." Hanlin confirmed the shooter is dead.
Oregon resident Lorie Andrews, who lives across from the campus, told CNN that she "has never seen anything like this" and that the response from the local authorities has been "amazing."
The number of casualties stands at 15, but according to various reports, that number is expected to rise.
Meanwhile, no identities of the victims have been released.
In one new chilling development, one online commenter was seen warning students "in the Northwest" not to go to school on Thursday, leading some to speculate it was a message from the killer, listed as "anonymous."
Story developing.