MORE Drama! 'Little Women: LA' Star Terra Jole Slams Friend Brittney Guzman: 'You Are Such A Liar!'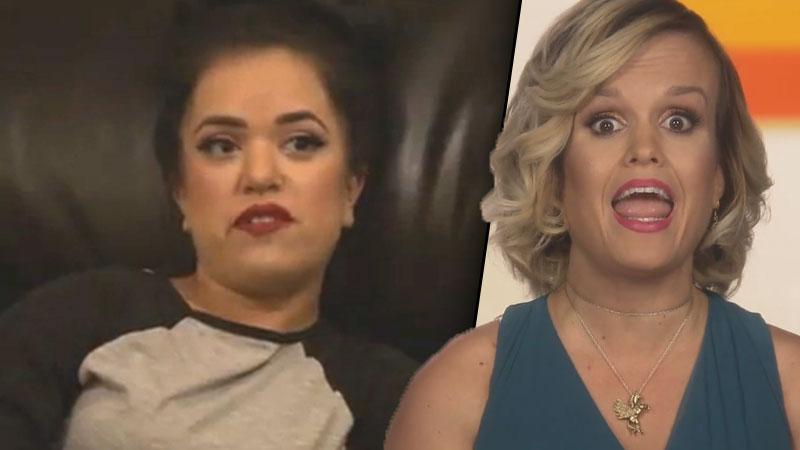 If Little Women: LA fans didn't think this season could get any more dramatic, they were very, very wrong!
Just one week after Briana Manson revealed that she'd secretly eloped with her controversial boyfriend, Matt Ericson, Terra Jole and her longtime pal, Brittney Guzman, get into a nasty spat.
In RadarOnline.com's exclusive preview clip, the Little Women queen bee, 35, confronts her newbie costar about spreading vicious gossip around their gal pal circle.
Article continues below advertisement
"You started all this s*** with your father. You are such a liar!" new mom Jole screams with tears in her eyes. "You spread rumors about Briana being with your father! You spread rumors about Elena being with your father!"
As viewers may recall, the 22-year-old dancer claimed in the season premiere that married costar Elena Gant— who is about to throw a vow renewal ceremony/ second wedding in Hawaii— cheated on her husband Preston with Guzman's own father, little person performer and basketball player David.
"I don't want anything to go wrong at her wedding. I love her!" continues Jole, who recently wed her baby daddy and longtime boyfriend, musician Joe Gnoffo.
Guzman counters that Jole is the real gossip.
"You went to Elena and said, 'You want to hear what Brittney said?'" she recalls. "You started it, not me!"
Fed up, Jole suggests her pal skip out on the nuptials.
"I think it might be best if you just don't come to Hawaii because the last thing I want to do is ruin this date for Elena," she says, before kicking Guzman out of her home. "Ok! We're done, goodbye!"
As always, the outspoken Guzman gets the last word.
"Terra can f*** off!" she tells the cameras.
Will she ditch the wedding? Watch the video above and catch the new episode of Lifetime's Little Women: LA on Wednesday at 9 pm est.