'Knowledge Reports' Scandal Made Leah Remini Quit Scientology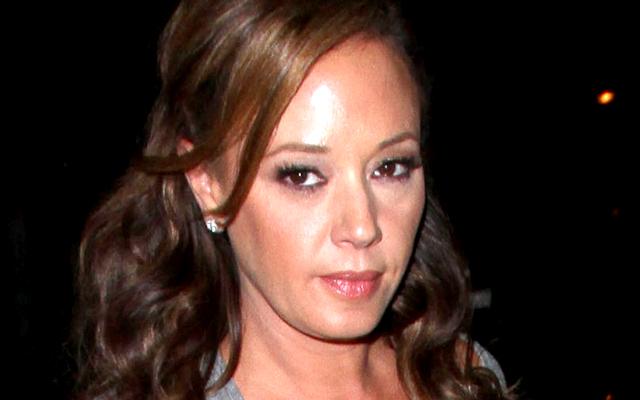 Leah Remini's disillusionment with Scientology was documented in a series of reports filed within the church that date back to 2006.
Tony Ortega, an outspoken critic of the religion, claims to have gotten ahold of copies of "Knowledge Reports" — documents filed by other Scientologists that detail any member's behavior that's deemed questionable or wrong.
The reports filed against Remini allegedly date back to the beginning of the actress's issues with the church, which first began when she and her husband Angelo Pagán attended Tom Cruise and Katie Holmes' wedding outside of Rome in November 2006 and brought along their friends Jennifer Lopez and Marc Anthony.
Article continues below advertisement
Ortega claims on his site, The Underground Bunker: "Leah noticed that Scientology leader David Miscavige was there without his wife, and was instead getting friendly with his female assistant. Leah asked about it, and was told by Tommy Davis, the son of actress Anne Archer and a Sea Org lackey to Tom Cruise, that Leah "didn't have the f**king rank" to ask about Shelly's whereabouts."
"Leah also caused a stir when she asked to have Jennifer Lopez moved because J-Lo wanted to sit with her," continues Ortega. "These disturbances were apparently enough to concern both Tom Cruise and Katie Holmes, who slighted Leah and Angelo and wouldn't shake their hands after the ceremony."
After the wedding, Ortega says Scientologists, including Katie Holmes, filed several Knowledge Reports against Remini.
"Angelo Pagan and Leah Remini were almost an hour late for the wedding. Katie and Tom had to be told this as they asked if everyone was there. They both were upset that they would be so rude," Ortega claims one report, allegedly written by Jessica Feshbach, Holmes's Sea Org handler, read in part.
Article continues below advertisement
"Jada Pinkett Smith was talking to Julie at the rehearsal and they were sitting next to each other. Per Julie, Leah Remini tried to take her seat and tell her to move and Jada Pinkett Smith had to say no way and tell Leah Remini to get another chair," continued the alleged report, which then revealed several Hollywood hotshots were also upset over Remini's "bad" behavior.
"I am sure that Leah Remini and Angelo were possibly trying to solve a certain problem or something, but the way in which it was handled was Bad Public Relations for Tom Cruise and Scientology," Ortega claims the report blasted.
"I completely handled each person so that there was no bad idea of them what-so-ever in any way and they walked away with a good impression of them. I spent over half the flight on the way back doing this. I am including Angelo in the report as he was there for all of it and therefore condoned it."
According to Ortega, the wedding and subsequent reports led to Remini, who recently published Troublemaker: Surviving Hollywood and Scientology, a tell-all about her life and the religion, to slowly detach from the religion.