Dirty Money Secret! Kardashians Accused Of Spending $120K In Credit Card Fraud Scheme –– Read The Explosive Lawsuit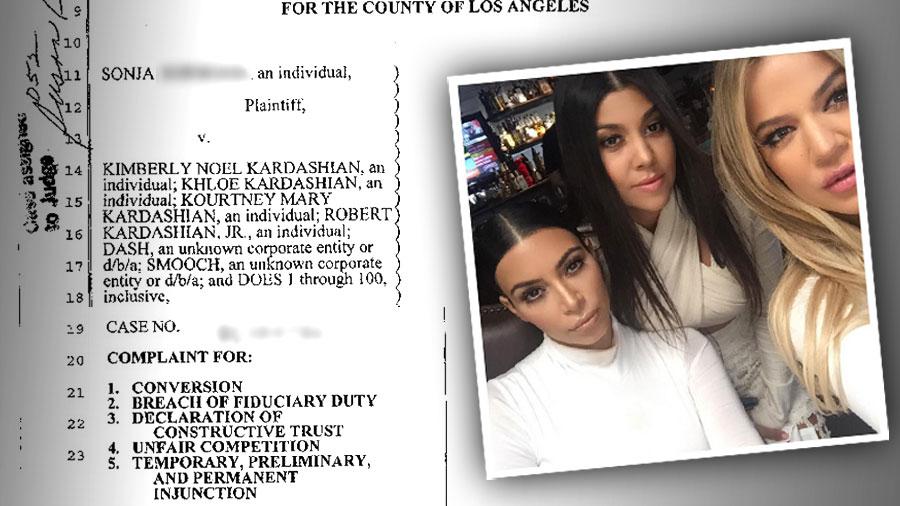 The Kardashians have their hands on millions these days — but according to a shocking lawsuit kept hidden until now, they cheated and stole their way to fortune!
RadarOnline.com has exclusively uncovered a SECRET lawsuit alleging that Kim, along with Kourtney, Khloe and Rob, used a former client's credit card to rack up more than $120,000 in unauthorized charges.
According to California Superior Court documents obtained by Radar, Sonja Norwood, the momager of singer Brandy and Kim's sex tape partner Ray J, says she gave the reality star, then her daughter's personal stylist, the family's American Express card to make ONE purchase in 2004.
Article continues below advertisement
THE PROOF! READ THE COURT DOCUMENTS
However, "defendant Kim thereafter disclosed Plaintiff's credit card number to members of her family, and Defendants… without permission or authority whatsoever, made charges to the Plaintiff's credit card, claiming to be employed by Brandy or Plaintiff in one capacity or another," Norwood said in the March 2008 papers.
Though Sonja admitted that Kim was once hired as a shopper and Khloe was once her daughter's personal assistant, she emphasized that they used the card without consent even after the employment ended!
The Kardashian sister, along with little brother Rob, weren't just picking up knick knacks here and there, according to Sonja: The entertainment manager claims the crew spent at least $62,793.83 on the card in 2006, and at least $57,841.82 in 2007.
The siblings weren't careful enough to cover their tracks, she added, claiming charges were made at the family's boutiques, Dash and Smooch.
"Defendants actually had the temerity to use Plaintiff's credit card to charge thousands of dollars of purchases in their own stores," Sonja fumed.
MORE ON:
Robert Kardashian
Article continues below advertisement
She said she demanded the Kardashians pay her back for the outrageous purchases, but they "failed and refused."
Sonja was seeking $825,000 in damages, along with 10% interest per year.
She ended by slamming Kim for having "abused the trust and confidence" of the Norwood family.
Two months later, a lawyer for Kim, Kourtney, Khloe and Rob filed papers denying any wrongdoing whatsoever.
In a shocking twist, Sonja requested the lawsuit be dismissed with prejudice in June 2009, suggesting the case was settled out of court.
Sonja has not replied to Radar's call for comment.
There still seems to be bad blood between the two families: When Brandy was asked about her onetime confidante Kim last year, she said they were no longer friends and diplomatically explained they went in "different directions."
Ray J has publicly mocked Kim on Twitter and bashed her in a recorded conversation with a radio host this year.