Listen To Ray J Slam Exes Kim Kardashian & Whitney Houston In Leaked Interview—'I Was Messing With Them'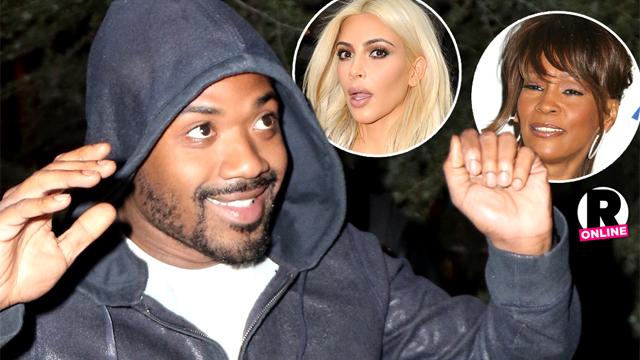 Ray J dropped some major bombs about his ex-girlfriends Kim Kardashian and Whitney Houston in a recorded conversation with radio personality Maxwell Billieon that has surfaced.
Among the shocking revelations, Ray J admitted to using the women to his personal advantage.
"Right then when I was messing with them I was right at the peak of the Kim K sex tape…Whitney Houston… just I'm on top of the world as far as being a bad boy," he said.
Article continues below advertisement
He then revealed he told one of the women that "you're gonna be with me when I want you to be with me…then when we're not together I'm gonna be with her or whoever the f**k I wanna be with."
Ray J, 34, went on to claim that he could have used Houston to reconstruct his failing career, "but at the same time a lot of people was turned off because she was big, and I was getting alright, but she was a little older."
"Her image in the past wasn't as solid as if I had gotten with a Mariah Carey," he added.
While Houston opened up his social circles and made him feel like he was on top of the world, Ray J said in the recording, "I didn't wanna sell my soul for that" and he "was not happy" when he was with her.
The men then went on to discuss how Ray J could use Houston to help his own endeavors. The recording ends shortly after Ray J answered Billieon's question of whether Houston was clean from drugs. His response? "Absolutely…until, until…If I want her to be…"