'Devastated' Jim Carrey Set To Travel To Ireland For Cathriona White's Funeral — Actor 'Keeps Questioning If He Could Have Prevented It'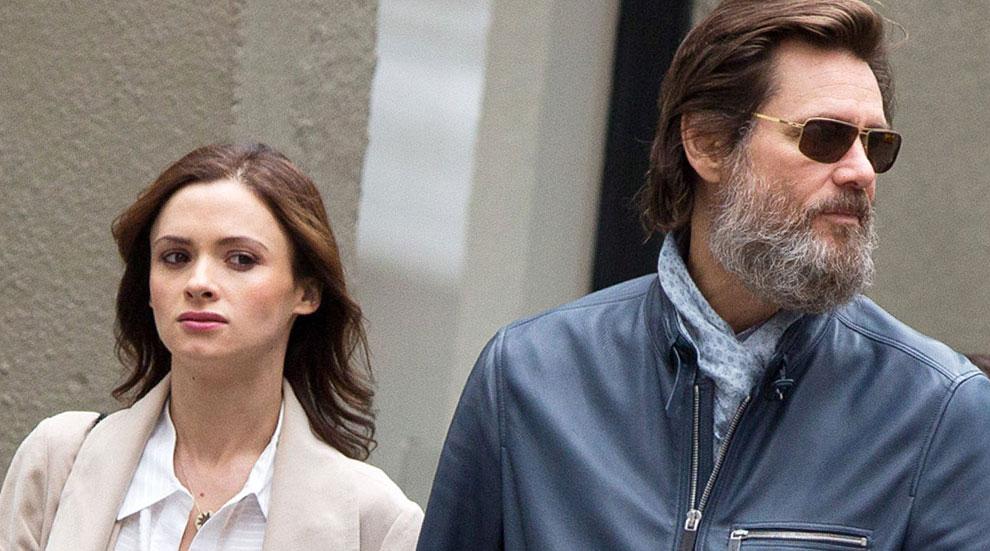 A "devastated" Jim Carrey is set to travel to Ireland in the wake of his on-again, off-again girlfriend Cathriona White's suicide, RadarOnline.com has learned.
Carrey -- who sources told People, "keeps questioning if he could have prevented it" -- continues "doing everything he can to help" her family in the wake of the makeup artist's shocking suicide, as she was found dead at 30 by friends Sept. 28.
Article continues below advertisement
White will be buried in her hometown of Cappawhite alongside "her beloved dad, Pat, in the local cemetery," sources told the magazine, with a wake slated for Friday evening.
As RadarOnline.com previously reported, White died of a drug overdose, authorities believe, adding that she left a suicide note that mentioned the A-list actor by name, writing, "Jim, I love you. Please forgive me. I'm not for this world."
Carrey, 53, began dating White in 2012, and the pair had rekindled their romance this May before a breakup just before she died.
The Cable Guy star called called White a "kind and delicate Irish flower, too sensitive for this soil," in memorial to her, saying, "We have all been hit with a lightning bolt."
If you or someone you know is in an emotional distress or suicidal crisis, please call the National Suicide Prevention Lifeline at 1-800-273-TALK (8255).